Back
Advanced monitoring and inspection technologies for marine structures
The Civil Engineering and Development Department (CEDD) is maintaining about 130 km of seawalls and breakwaters and more than 320 piers and landing steps. In recent years, extreme weather conditions have become more frequent in Hong Kong due to climate change and may have ramifications on the marine structures in Hong Kong. It is vital to conduct efficient inspections (above and below water) for the marine structures and carry out prompt maintenance works to rectify structural defects. To cope with the increasing demand for inspection of marine structures and enhance its efficiency, the Port Works Division and the Survey Division of CEDD has adopted monitoring and inspection technologies, including integrated multi-beam echo sounder and laser scanner system, imaging sonar, unmanned aerial vehicle as well as sensor-based monitoring system, to strengthen the inspection and maintenance of the marine structures.
The vision
CEDD's vision is to adopt new technologies with a view to enhancing its construction, inspection and maintenance service level of marine facilities and strengthening the coastal protection for Hong Kong.
Inspection of seawalls and breakwaters using integrated multi-beam echo sounder and laser scanner system

Previously, underwater inspections of marine structures are mainly carried out by CEDD's diving teams. If the turbidity of water permits, video film could be taken by divers for identifying abnormal features during underwater inspection. However, diving inspection is time consuming and requires expertise of professional divers. The efficiency and quality of diving inspection are also subject to tidal and current conditions, marine traffic and other factors.
To cope with the emerging need for regular and emergency inspections of marine structures, particularly the long-stretching ones such as seawalls, breakwaters, etc, similar to the medical ultrasound test, CEDD has modified the existing equipment and survey methodology to formulate an integrated multi-beam echo sounder and laser scanner system ("Integrated System") to provide rapid, accurate and comprehensive solutions to capture live images of the marine structures especially for those parts under the water.

The multi-beam echo sounder (MBES), which is commonly used for bathymetric surveys, transmits sound waves in fan shape beneath a ship to measure seabed profiles. With the installation of a tilting mounted MBES transducer, we are able to rotate the fan shape coverage from the vertical to facing sideway towards the underwater portion of marine structures.

For the above-water portion, a laser scanner is adopted to transmit fan of laser beams from the side of a ship with a view to measuring the terrestrial profiles. Combining the seabed and terrestrial profiles, we are able to capture seamless high density three-dimensional (3D) point cloud data that clearly portray the condition of marine structures. As illustrated in Figure 1, the system makes simultaneous inspection of marine structures above and below waterline possible. The effectiveness and accuracy in inspecting the whole marine structures is significantly enhanced.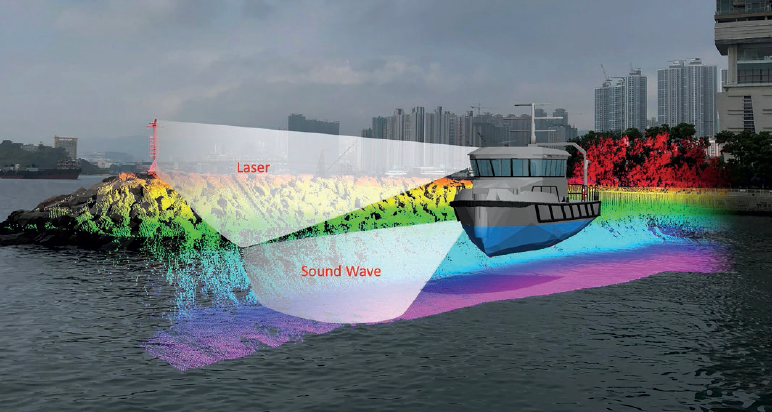 Figure 1: Illustration of inspection survey operation
Advances in survey technology make effective capture of vast amounts of survey data possible. 3D point cloud data (Figure 2) facilitates the implementation of reliable and efficient condition assessments on the surface of marine structures. Suspected defects on vertical seawalls, sloping seawalls and breakwaters could be pinpointed. Close-up examination by divers could be arranged, if required, to conduct detailed inspection.

The 3D point cloud was adopted in identifying defects on seawalls at the Sai Kung Sewage Treatment Works at Tui Min Hoi caused by the Super Typhoon "Mangkhut" in September 2018 (Figure 2). To facilitate rapid assessment of damage under low visibility, inspection survey by the Integrated System was firstly adopted in the waters off the sewage plant for vast data acquisition. It has been proven to be an effective tool for emergency inspections and has now become an essential surveying tool for underwater inspection.

Figure 2: Site photo (left) & 3D perspective view (right) of point cloud model of Sai Kung Sewage Treatment Plant seawall

Similar post-typhoon inspections at a length of about 3 km have been carried out such as Tseung Kwan O (Figure 3), Chai Wan (Figure 4), Aberdeen (Figure 5), etc. The position, dimensions, nature and severity of damages captured by 3D point cloud provided valuable information for the execution of prompt remedial works with a view to mitigating the risks early.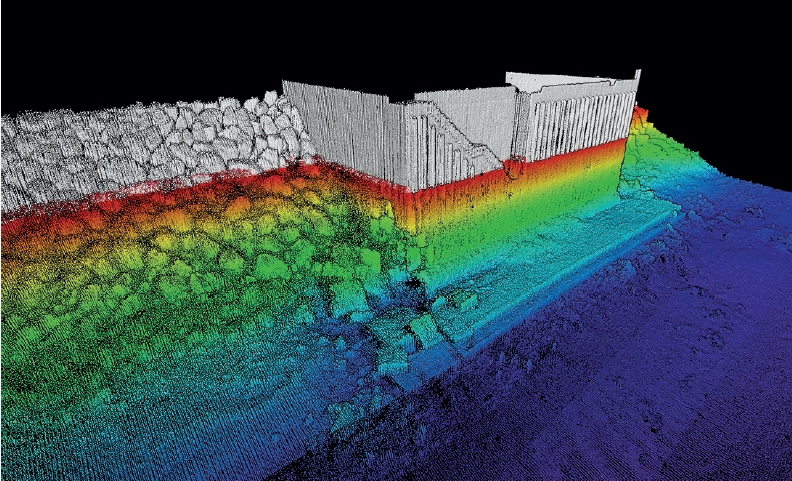 Figure 3: 3D Perspective view of point cloud model of Tseung Kwan O Town Centre South seawall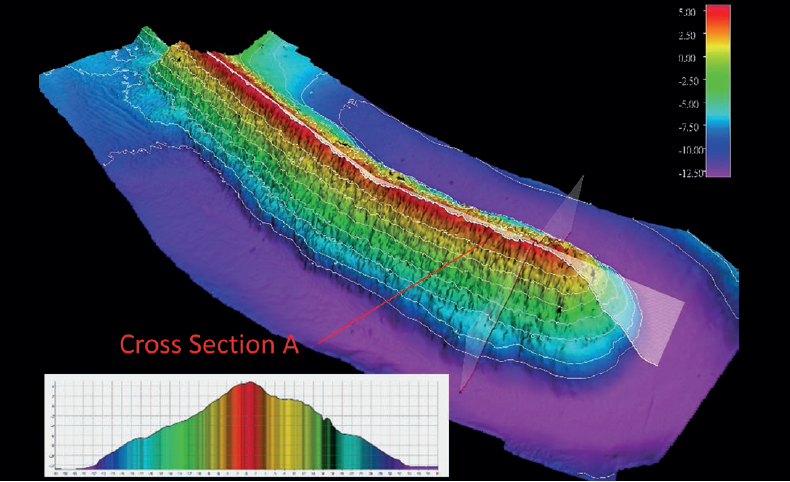 Figure 4: 3D Digital terrain model of Chai Wan breakwater

Figure 5: 3D Perspective view of point cloud models of Aberdeen South breakwater before (left) and after (right) the improvement works
Underwater inspection of structures with marine piles using imaging sonar
CEDD recently developed an Imaging Sonar Technology for carrying out marine structure inspections. As compared with the Integrated System which covers continuous structures like seawalls and breakwaters, imaging sonar is good at producing details (such as high resolution videos and images) of the piles under a pier. It can "see" the pile conditions through dark or turbid water and provide 2D pictures, which facilitates us to pinpoint structures with defects easily.

The Imaging Sonar Technology can be installed on vessels, seawalls or piers (Figure 6) to capture sonar images of underwater marine piles from which deformation or damage can be identified. By scanning through the structures concerned, high resolution sonar images can be recorded (Figure 7). If any obvious deformation or damage to the underwater structures is found, divers would be arranged to conduct close-up underwater inspection.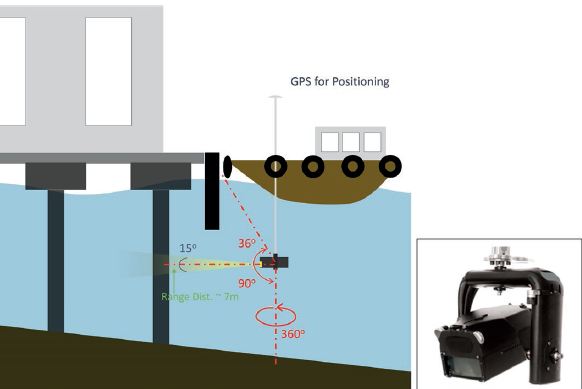 Figure 6: Illustration of the Imaging Sonar System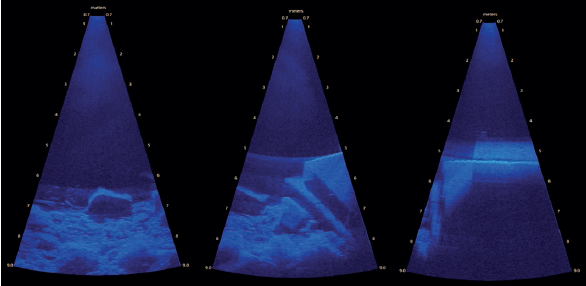 Figure 7: High resolution sonar images
Apart from the regular inspection of marine piles for piers, imaging sonar has also been used for emergency survey. In 2019, it was deployed to check for deformation and damage to the piles beneath the piers at Central and Western District Promenade (Figure 8) after a ferry impact incident.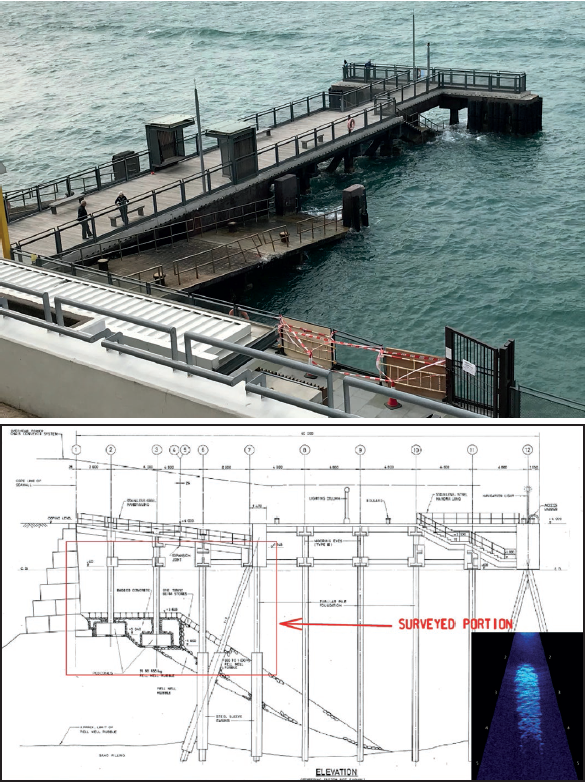 Figure 8: Western Wholesale Food Market Pier No. 4 damaged by high speed ferry (top) and piles inspected by imaging sonar (bottom)
Under deck inspection of pier by unmanned aerial vehicle
For inspection of the pier sub-structures, handheld tools (eg digital camera) are usually used as initial appraisal of the pier condition. While small-sized piers with limited number of piles could be readily inspected by this method, the structural condition of the centre parts of medium- to large-sized piers might not be easily identified. On the other hand, for the carrying out of more detailed inspection, temporary working platforms underneath the pile deck have to be erected to provide safe access for inspectors. However, such inspection is time consuming and is easily affected by tides. Also, the working environment is confined with limited headroom.

In order to save time and cost in erection of temporary working platform, particularly for large size piers, CEDD has adopted Unmanned Aerial Vehicle (UAV) to take high resolution images and video records of the surface condition of pier sub-structures from different angles (Figure 9). This could assist inspectors in identifying the structural condition of inner parts of piers, while suspected defects identified would be followed up by a close-up examination. UAV has been adopted as trial for inspection since 2020. Out of about 110 piers with suspended deck structures, about 40 piers have been selected for UAV survey with consideration to pier size, age and history of inspections. In 2020, Mui Wo Ferry Pier (Figure 10) was inspected using UAV with repairing works followed up based on the inspection results.

Figure 9: Inspection of pier-substructure by using UAV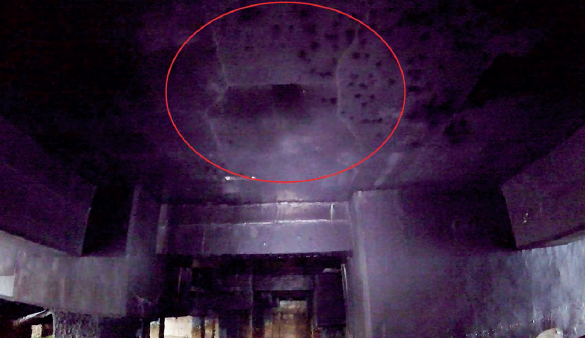 Figure 10: Under-deck inspection of Mui Wo Ferry Pier with cracks identified by UAV
Sensor-based monitoring system for marine structures
The aforementioned systems are mainly deployed for routine screening inspections or special inspection after a particular event such as a major accident. In order to monitor the condition of marine structures continuously and in real time, CEDD has recently conducted a study with site trials on sensor technology including monitoring sensors and global positioning system (eg Beidou Stations) applied to piers, breakwaters and seawalls to collect real-time data on the impact force and vibration caused by vessels on piers when berthing. The movement of armour rocks of the breakwaters and seawalls is more effectively monitored and their structural integrity is more readily assessed. This sensor-based monitoring system has the advantage to provide continuous monitoring of the structural health of the marine structures.
Vessels would impose impact forces on piers during berthing. If the impact force exceeds the allowable berthing load of a pier, it may damage the pier structure. A sensor-based monitoring system has been developed for piers, which can continuously collect field data and upload it to the central management system for automatic real-time data analysis.
If the impact force exceeds the pre-determined alert level, the system can immediately send out message to notify relevant engineers to arrange timely inspection.
The details of the sensor-based monitoring system for piers are illustrated in Figure 11, which mainly comprises (1) distance sensor; (2) vibration sensor; (3) global positioning system; and (4) central management system.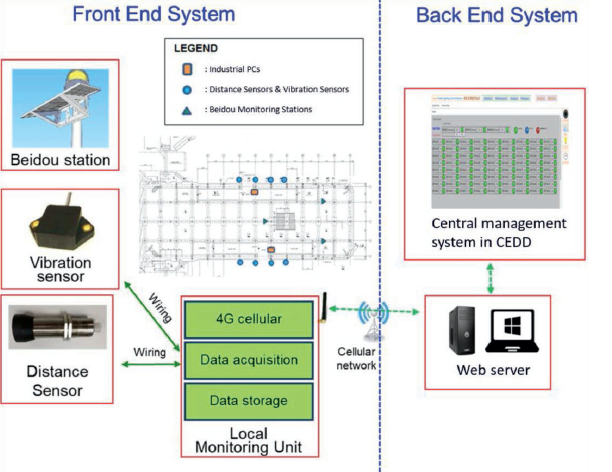 Figure 11: Sensor-based monitoring system for piers
Distance sensor is attached to the fenders to measure the berthing speed of vessels for calculation of berthing force acting on the pier structure. Vibration sensor is attached to the pier deck near the berthing location for measuring the magnitude of pier vibration during berthing. Global positioning system is installed on the roof of the pier for monitoring the permanent displacement of the pier.

Apart from pier structures, CEDD also has concern about the stability of breakwaters and seawalls. These marine structures are protected by armour units on the slope, and their stabilities rely on the interlock between armour units to withstand the wave actions. By monitoring the displacement of armour units, we can evaluate their structural integrity. The details of the sensor-based monitoring system for breakwaters and seawalls are illustrated in Figure 12, which collect the monitoring data via navigation satellite into the central management system in CEDD. The system will notify engineers when displacement of armour units exceeds the pre-set value.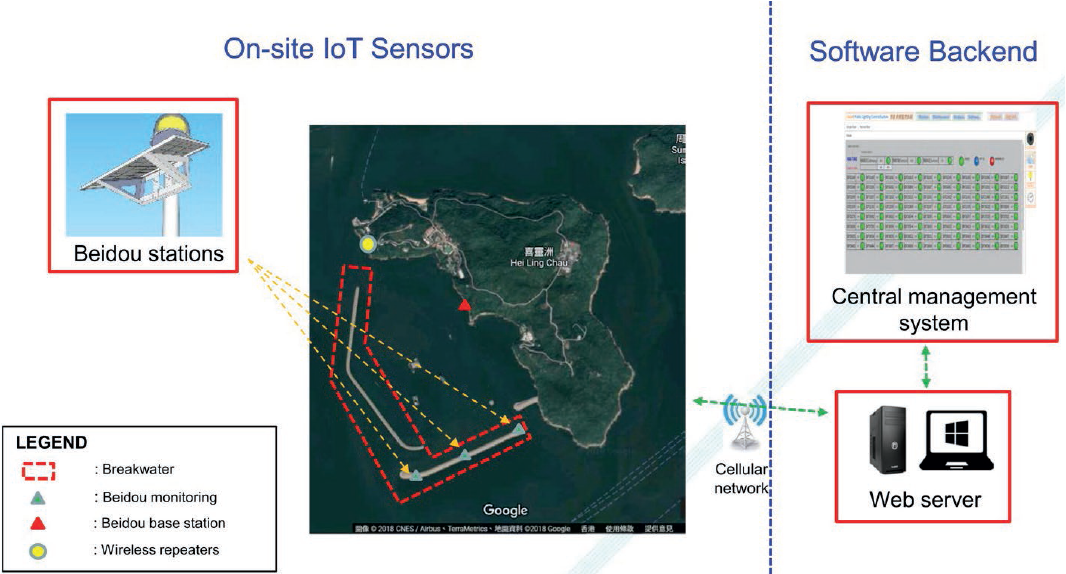 Figure 12: Sensor-based monitoring system for breakwaters and seawalls

After the successful completion of the Proof of Concept study and trials at Central Pier No. 5, Central Pier No. 6, Cheung Chau Ferry Pier, Peng Chau Ferry Pier and Hei Ling Chau Typhoon Shelter breakwater, extended trial projects are carrying out at other piers, seawalls and breakwaters.
Acknowledgements
CEDD would like to thank the project consultant, the Hong Kong Productivity Council, for their collaborative effort with the project team of the Port Works Division to develop and implement the sensor-based monitoring system for marine structures.

This article was prepared by Ir Alan K Y TANG, Ir C Y WONG, Ir H D WONG and Sr Sam K L HUNG from the Port Works Division and Survey Division, Civil Engineering and Development Department, HKSAR Government.