Back
The HKIE Annual Grand Ceremony cum Award Presentation
The HKIE Annual Grand Ceremony cum Award Presentation was held on Friday, 4 June 2021 at the Hong Kong Convention and Exhibition Centre and was well attended by more than 200 fellow members and guests. The Institution was honoured by the presence of the Honourable Mrs Carrie Lam Cheng Yuet-ngor, Chief Executive of the Hong Kong Special Administrative Region and Mr Henry H L Fan, Chairman of the Hospital Authority, as the principal guest and guest of honour of the evening respectively.
A number of awards were presented during this special occasion. In recognition of the significant achievements and contributions of individuals to the engineering profession, the HKIE Honorary Fellow and the HKIE Gold Medal were conferred to Ir Prof Lee Chack-fan and Ir Prof Norman W M Ko respectively. Ir David C H Chang was presented with the President's Award, in recognition of his dedicated service to the Institution. The winner of the Young Engineer of the Year Award 2021 was Ir Ivy Y L Leung while Ir Ng Ka-chun received the Certificate of Merit.
Members may view the online event archive via the QR code below.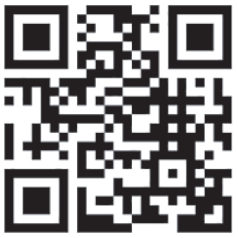 ---
Address by President for Session 2020/2021 Ir Prof P L Yuen at the HKIE Annual Grand Ceremony cum Award Presentation
The Honourable Chief Executive, Mr Henry Fan, Distinguished Guests, Fellow Members, Ladies and Gentlemen, good evening.
It gives me great pleasure to welcome every one of you to the HKIE Annual Grand Ceremony cum Award Presentation!
I am delighted to meet you all in person this evening!
First, I want to take this opportunity to thank our guests, the Honourable Mrs Carrie Lam - Chief Executive of the Hong Kong Special Administrative Region - and Mr Henry Fan - Chairman of the Hospital Authority - for bringing Hong Kong through this unprecedented pandemic. With the current efforts and actions made in preventing and containing the pandemic, the city has found very low incidence and mortality rates when compared with many other cities.
As we may not be out of the woods just yet, I do see the importance for us to continue joining hands with the Government to combat the disease together!
I am also honoured that the Hong Kong Government did not hesitate to seek the assistance of our engineers to fight the pandemic.
And I am very proud about how we - as engineers and Hongkongers - answered that call to the very best of our abilities.
In retrospect, Believing is Seeing - Innovation for Transformation - the theme of my Presidential Session 2020/2021 - could not have been timelier.
Because it is during crises like the COVID-19 pandemic that we realise how much we need the unique combination of scientific knowledge, boundless creativity and problemsolving skills that constitutes the very essence of engineering.
Few members of the public know what engineers did to fight the virus even though some of our interventions remain very visible.
Using advanced Modular Integrated Construction (MiC) technology, it is engineers who built the quarantine camp at Penny's Bay in record time - although/perhaps we should have followed five-star hotel specifications!
It should also be an eye-opener for everyone in Hong Kong that we delivered the North Lantau Hospital - Hong Kong Infection Control Centre - an 816-bed hospital built to international standards - in just four - short - months.
Perhaps it is our smaller innovations that have contributed most to the lives, health and safety of our fellow citizens.
Protective yet fashionable facemasks - like those many of us are wearing tonight - are now factory-made in Hong Kong while the "E-Smart Health Stations" that engineers installed in hospitals are making healthcare more accessible to all Hongkongers.
Even eating out safely in your favourite restaurants is partly due to the work that engineers have done on ventilation. In this regards I myself am honoured to have been appointed by the Food and Environmental Hygiene Department as Chairman of the Working Group on Implementing the Requirement on Air Change or Air Purifiers in Dine-in Restaurants to recommend on the implementation of ventilation measures for infection control in restaurants. These are just some of the creative innovations our engineers have made in the fight against the pandemic.
And they validate my sincere belief that we are only scratching the surface when it comes to tapping the deep reservoir of innovation that lies within us.
As the pandemic made abundantly clear, ideas do matter.
A lot.
We are keen to unleash the potential of engineers - especially younger ones who are bursting with dreams. That is why we launched the "Enginpreneurs Hub", also known as the EP Hub.
Under the leadership of a ten-member group of experienced innovators led by myself, the EP Hub is committed to supporting engineers in their innovation endeavours.
In addition to hosting webinars about innovation and entrepreneurship, the EP Hub introduced an "Innovation Roadmap" to help engineers navigate their innovation journey, from conception and prototyping to production and commercialisation.
We are also helping ambitious engineers seeking to turn their ideas into innovative products and services to gain useful information about what resources are available to help them develop their ideas.
Meanwhile, our major event, the HKIE Innovation Expo, will be launched to augment our innovative mission. Themed as "Engineering into Future", the Expo will be conducted virtually and physically at the CIC-Zero Carbon Park on 12 - 13 June 2021, and will feature a series of keynotes and thrilling exhibitions that will showcase the transformative power of engineering.
More importantly, it will plant seeds for the future by rewarding innovative concepts presented by future engineers, some of whom may still be in primary school.
Why are we doing this?
Because it is imperative to show young people that engineering, in addition to being an exciting career option, is their pathway to making a difference about what they care about.
And what can be more thrilling than building the future you want?
Thinking beyond Hong Kong, the HKIE has been establishing close ties with engineering institutions around the world, and especially with our Mainland counterparts.
We are very much aware that the Greater Bay Area (GBA) represents a significant opportunity for shaping the future of Hong Kong, and I want to take this opportunity to salute the launch of The Greater Bay Area Youth Employment Scheme.
This ambitious initiative gives 2,000 young Hong Kong job seekers the opportunity to launch their careers in the GBA as part of a core strategic development policy of China.
For the new measures and guidelines launched to empower engineers and construction professionals to work across all the GBA cities, we would like to particularly thank the Development Bureau for the tremendous efforts made. We will continue striving to unearth more opportunities in the GBA, especially for younger members. As part of our EP Hub, we are keen to enhance our collaboration with mainland organisations dedicated to innovation, and are working on Memoranda of Understanding with 13 incubation centres active in the GBA.
As our honourable guests know only too well, times have been difficult ever since that tiny virus brought the world to a virtual standstill while leaving a trail of destruction.
A stark reminder of the sheer power of nature, the pandemic is also a testimony to the resilience of the human spirit.
I know that I am not alone in having been inspired by the selfless dedication of our healthcare professionals, the willingness of frontline workers to keep our economy running and the determination of everyone - including our members - to do what they could to fight this lethal enemy.
If there is one lesson to be learned from this pandemic, it's that innovation and united teamwork are the only tools we have to apply the lessons of the past and leverage the foundations of the present to build a better future.
Looking at you all here today, I am secure in the knowledge that we will not squander this opportunity to come together to make a difference. Our city needs us.
Thank you.
---
Webinars for Innovation Expo (May series)
To keep members abreast of the latest technological trend, share expertise and knowledge and galvanise innovative ideas, the Organising Committee for Innovation Expo arranged four webinars on Fridays in May. The webinars gathered experts from the Government, technology start-ups, and public work contractor, showcasing industries' innovative endeavours towards the achievement of a safe, productive and sustainable Hong Kong and demonstrating how an innovative spirit could help build a smarter, healthier life for our community and next generation.
Robotics opportunities in pandemic
Entitled "Robotics Opportunities in Pandemic", the first webinar was delivered by Mr Alec Leung, an experienced innovative executive of a local medical technology start-up, Time Medical. Mr Leung shared the company's development and deployment of various robotic technologies in medical field and how their applications of sanitisation technology safeguarded the health of medical staff and patients at the height of the pandemic. Beyond the context of COVID-19, by introducing applications of various robotic technologies, for example robotics elevator control integration, the webinar highlighted that the essence of Time Medical's success lies on their commitment to continuous improvements, customisation and wide usage of solutions.
Webinar on innovative construction: ArchSD's journey, quarantine camps and Hong Kong Infection Control Centre
Since promulgation by the Government in 2017 to promote the adoption of innovative technologies in the construction industry, the Architectural Services Department (ArchSD) has been working proactively to drive forward the initiative. On 14 May 2021, Mr Michael Li, Mr Allen Leung and Ir Andrew Fung from the ArchSD introduced the Government's adoption of innovative construction technologies in infrastructure projects and building medical facilities at height of the pandemic in Hong Kong, demonstrating the productivity as brought by innovation as well as the Government's endeavours in providing its citizens with a world-class public health system. Engaged in an extraordinary experiment with no precedents, the ArchSD, joining hands with the construction sector, overcame the tight timeline and completed the projects on time without compromising the standards.
Webinar on NAMI's novel ecofriendly fire retardant materials by recycled industrial wastes
Having frequent retrofitting and renovation construction projects is one of the major contributions to the intensifying waste production problem in Hong Kong. While the Government has been exploring new outlets for waste and reuse and recycling channels, local innovators have turned the waste which is difficult to dispose into valuable fire retardant coating solution. On 21 May 2021, Dr Tin Lau introduced how industrial wastes, such as ash, slag and mine tailings, could produce high value-added product through NAMI's exclusive formulation and techniques. Such techniques have been adopted in pilot projects by government department and public corporations, changing our lives and the way we relate to nature through fostering the creation of a circular economy. Dr Lau believed that NAMI's success is built on their interconnected concerns for environmental friendliness, cost-effectiveness and flexibility of their products.
Webinar on the impossible feat of building a permanent 816-bed infectious diseases hospital in four months - The human factors and innovative technologies behind
The Institution understood members' keen interest in the North Lantau Hospital Hong Kong Infection Control Centre project. To further promote knowledge exchange of innovative construction technologies, on 28 May 2021, Mr Zhang Yi was invited to share more in-depth insights on this project from the perspective as a project contractor. Well-known by its breakneck completion speed of four months, the project not only carried enormous implications for future deployment of innovative construction technologies but also manifested an exemplary coordination between many parties involving in the project. Despite its unprecedented success, the complexity, challenges and pressure during the project were equally immense. Mr Zhang introduced the contribution of Modular Integrated Construction (MiC) method to the urgent building of the hospital, recapitulated how the project team had managed to overcome these challenges of the project along the way and the relevant considerations given by him and his team, which led to the success of the project.
Epilogue
Enthusiastic to witness the success of these inspiring innovative leaders, members raised questions fervently in relation to the future applications and latest trends of these solutions, as well as reflections of being an innovator, such as how to take on problem, manage pitfall, and come with solution during innovation process. Speakers unreservedly shared their insights and offered generous advices to those aspiring "enginpreneurs" that one must be resilient and passionate to contribute expertise for the betterment of the society.