Evolution of smart cities: GBA experience transforming the world
By Hong Kong Economic Times
Two years ago, the Central Committee of the Communist Party of China and the State Council unveiled the Outline Development Plan for the Guangdong-Hong Kong-Macao Greater Bay Area, (GBA) with the aim of turning the region into "a role model of high-quality development".
Covering Hong Kong, Macau and nine cities in Guangdong province, the plan emphasised the fact that the region needed to enhance and upgrade its information infrastructure, in order to build smart city clusters. This includes taking forward new smart city pilot demonstrations, developing a national big data integrated pilot zone, promoting mutual recognition of electronic signature certificates, enhancing connections between electronic payment systems, and facilitating telecommunications services to lay the foundation for the development of smart cities1.
Undoubtedly, the GBA has its advantages in developing smart cities. With an area of 56,000km2, the GBA has the largest land mass among global bay areas, followed by the New York Bay Area and the San Francisco Bay Area, which cover 21,500 and 18,000km2, respectively.
While the GBA only takes up less than 1% of China's total territory, it accounts for 12% of the national gross domestic product. According to a report published on 11 August 2021 that analyses the reform and innovation of the GBA, the region maintained relatively steady economic growth in 2020 despite the pandemic, with a combined GDP of 11.59 trillion yuan (about US$1.79 trillion), which is more than that of Canada2.
With finance, innovative technology and manufacturing among the pillar industries, the GBA has become one of the regions in China with the highest level of openness and economic dynamics, which plays a pivotal role in the national development. As China promotes dual circulation and digital transformation, technology innovation is expected to become a key stimulus for the region's growth.
Just as the New York, San Francisco and the Tokyo bay areas seized the opportunity to build on their unique resources and port clusters, the GBA is also embracing the opportunity to build a world model for a smart city cluster amidst China's deepening reforms and opening up, thanks to the region's geographical advantage, economic strength, population dividend and policy innovation.
"According to a report published on 11 August 2021 that analyses the reform and innovation of the GBA, the region maintained relatively steady economic growth in 2020 despite the pandemic, with a combined GDP of 11.59 trillion yuan (about US$1.79 trillion), which is more than that of Canada."
Hong Kong's smart city blueprint
As the most competitive and international city in the GBA, Hong Kong has spared no effort in developing and promoting innovation to improve the Government's capability of dealing with various issues through increasingly advanced technologies.
Back in 2017, the Hong Kong Government launched its Hong Kong Smart City Blueprint, with the aim of embracing information and technology to "build a world-famed Smart Hong Kong characterised by a strong economy and a high quality of living". A total of 76 initiatives were set out under six major areas for building a Smart Hong Kong, including "Smart Mobility", "Smart Living", "Smart Environment", "Smart People", "Smart Government" and "Smart Economy". By the end of 2020, more than 40 initiatives were completed or under completion in stages3.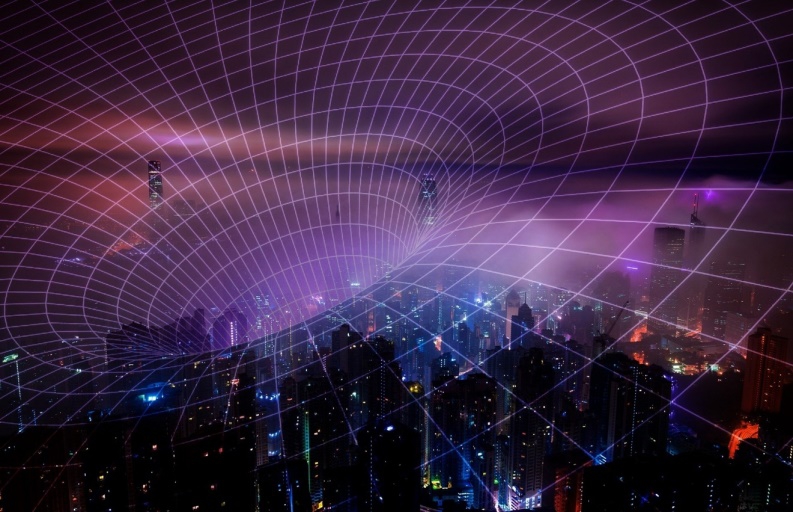 Smart cities focus on the connectivity of different city management systems.
For example, the Faster Payment System (FPS), launched by the Hong Kong Monetary Authority in September 2018, allows Hong Kong residents to make and accept immediate fund transfers and payments seamlessly through their smartphones or computers. According to a report by the Hong Kong Interbank Clearing House, there are 8.64 million registered FPS accounts as at end-July 2021, up from 8.37 million in June 20214. The Office of the Government Chief Information Officer said in August 2021 that the one-stop personalised digital services platform "iAM Smart" has attracted more than 800,000 users with over 150 commonly used government, public and private online services now accessible through the platform5.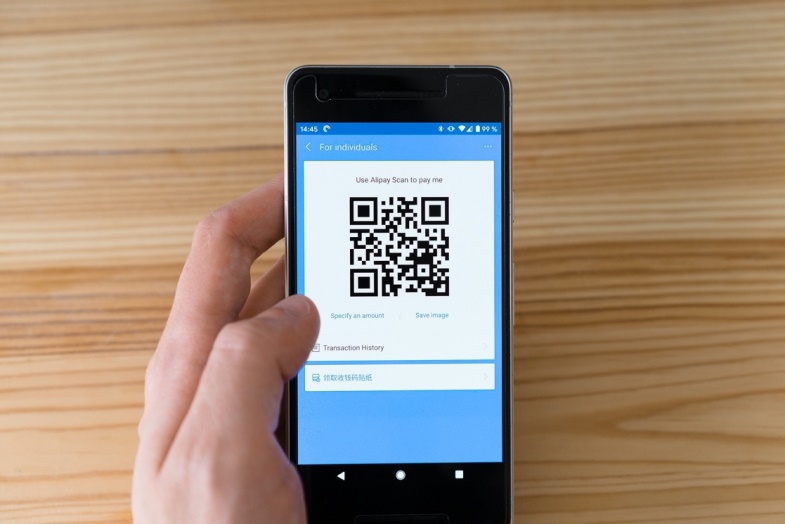 Digital payment is an important component of building a smart city
In December 2020, the Government released the Hong Kong Smart City Blueprint 2.0, which put forward more than 130 initiatives, nearly double that of the first version. The report came at a special time when the world had been hit hard by the COVID-19 pandemic, which has since gone on to infect more than 214 million people globally with over 4.47 million deaths as at 27 August 20216. However, as the old saying goes, "every cloud has a silver lining". While the pandemic and related social distancing rules have disrupted people's daily lives and the way we all work, the pandemic has also accelerated digital transformation all over the world, prompting the speedier development of smart cities.
Alfred Sit, the Secretary for Innovation and Technology, said, "Our epidemic control and prevention work over the past 11 months has brought about many insights in taking forward I&T development, including transforming conventional service modes with an innovative mindset and addressing the new normal with wider use of technologies. We will strive to incorporate the need for reducing contact among people in today's anti-epidemic new normal into the Government's recurrent work. Blueprint 2.0 will also provide a new chapter on the 'Use of I&T in combating COVID-197'".
In the new chapter, a contact-tracing mobile app called "LeaveHomeSafe" was launched in November 2020 to provide citizens with a convenient digital tool that allows them to easily check-in at different venues or even during taxi rides. If the user is later identified to have been to the same venue that a confirmed COVID-19 patient has visited at about the same period of time or taken the same taxi on the same day, the mobile app will not only notify the user about the issue, but will also provide helpful records for the Centre for Health Protection for epidemiological investigations.
According to an article written by Sit on a verified Facebook page of the Innovation and Technology Bureau, the mobile app has been downloaded 3.77 million times as at mid-April 2021, representing more than half of Hong Kong's total population, with more than 83,000 public and private venues joining the plan. Between February and April 2021, more than 19,000 people went to the community testing centre for COVID-19 tests after receiving notifications on the app8.
To some extent, the pandemic has provided an important angle for Hong Kong's smart city policies. Besides the LeaveHomeSafe app for contact tracing, the StayHomeSafe app was also launched for monitoring home quarantine. In March 2020, some hospitals in the Kowloon East cluster started to use the Zoom teleconferencing platform to provide remote consultations for non-urgent patients9. To further encourage the public and private sectors to deploy 5G technology and foster innovation, the Government increased funding earmarked for the Subsidy Scheme for Encouraging Early Deployment of 5G under the Anti-epidemic Fund from HK$50 million to HK$100 million in July10.
In late July 2021, the Development Bureau launched the Geospatial Lab (GeoLab) at Millennium City 1 in Kwun Tong. Covering an area of around 3,000 ft2, the GeoLab is equipped with advanced technology and training facilities which can be used by the public for free. Besides, it provides different types of data and information, and showcases various forms of application of spatial data, the Interactive Map Dashboard for COVID-19 developed by the Lands Department is a case in point.
According to Michael Wong Wai-lun, Secretary for Development, the Development Bureau is constructing the Common Spatial Data Infrastructure to help move our smart city development forward. The establishment of the Geospatial Lab is one of the major initiatives in this effort11. Geospatial technologies and data play an indispensable role in enabling smart cities, as they can be applied across different sectors, ranging from transport and public security, to city governance and healthcare.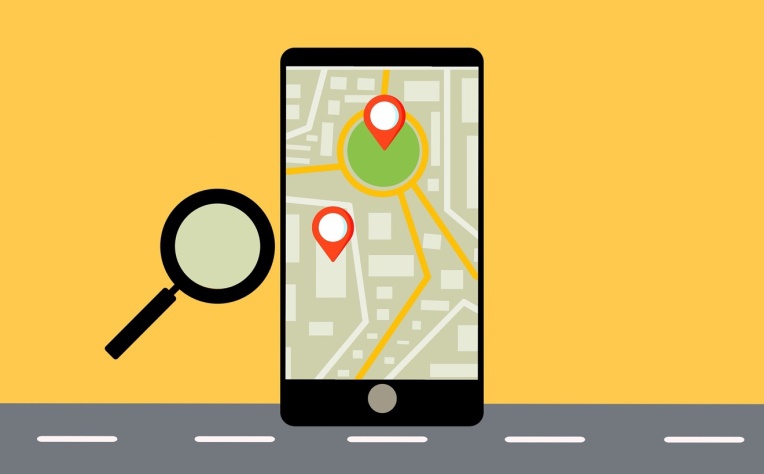 Geospatial technologies and data play an indispensable role in enabling smart cities as it can be applied across different sectors
Shenzhen, GBA's tech powerhouse
When talking about smart cities in the GBA, Shenzhen is one of the first pilot smart cities in China, and is in the vanguard of China's smart city movement. The Government issued a New-Style Smart City Development Plan in 2018, proactively promoting the development of smart cities. The Government also set a goal to develop Shenzhen into a highly livable city, a transport hub, a resilient city and a smart city by 2025 by increasing its GDP to 4 trillion yuan and per capita disposable income to more than 90,000 yuan. The city is already ranked fifth among Asian cities with its GDP reaching 2.77 trillion yuan in 2020.
In September 2020, Shenzhen won the Smart Cities Award at the two-day online UNESCO Netexplo Forum 2020. The achievements of Shenzhen in constructing intelligent transportation networks are recognisable and commendable. Shenzhen is also a hub for some of China's most innovative companies, and being positioned as a laboratory for China on the leading edge of sustainable development policies, according to the forum.
It is the first major city in the world to switch to an all-electric bus fleet with an estimated 16,000 vehicles. In 2019, 99% of the city's 21,689 taxis were electric, and the city was targeting 100% for 2020. The city boasts 40,000 charging stations and a network of 8,000 lampposts used as charging stations for electric vehicles.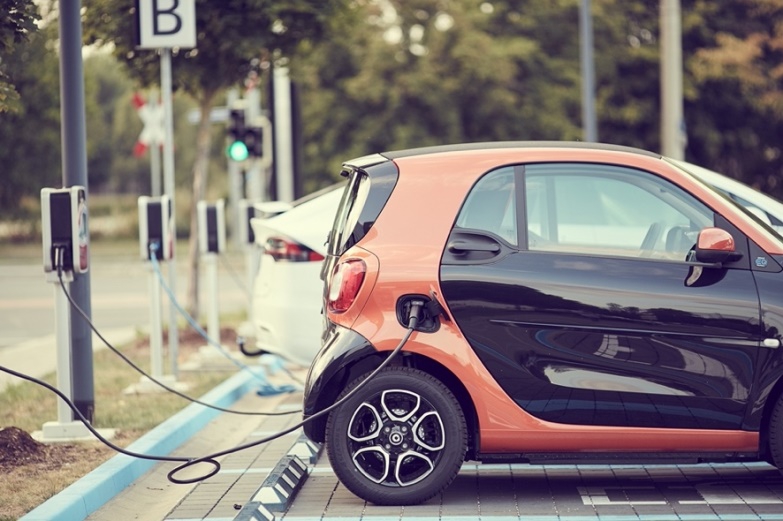 Electric vehicles not only revolutionise the way people transport in the city but also address environmental issues
Thierry Happe, the Chairman of Netexplo, said at the forum that, "Shenzhen is the greatest city with important landmark significance that will be portrayed in the history of human urban development in the future. We hope UNESCO and Netexplo will work with Shenzhen to advance mankind to a new and great era of science and technology and artificial intelligence12".
In November 2020, the city also won the "Enabling Technologies Award" at the 10th Smart City Expo World Congress, which was held simultaneously in Barcelona, Shanghai and New York. The award is a recognition of Shenzhen's achievement in using technologies to advance the meticulous management of the city and its efforts in the construction of smart city13.
In January 2021, Shenzhen, which is often dubbed China's Silicon Valley, released a set of guidelines on accelerating the construction of the smart city and digital government. According to the guidelines, Shenzhen will build a Pengcheng smart system with strong deep learning capabilities to become the world's leading smart city14. This will include the integration of artificial intelligence, 5G, cloud computing, big data and many other new technologies.
Shenzhen achieved a lot in building a smart city. For example, in collaboration with Huawei, the Shenzhen Government Management and Service Command Center is a smart city operation hub that is able to visualise, utilise, imagine and coordinate.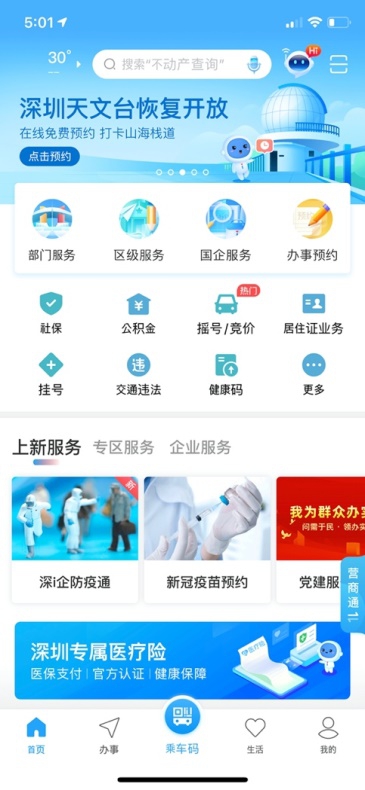 The photo shows a screenshot of the Shenzhen app
As at October 2020, the centre could access systems across the city and had linked up 100 types of service data, and more than 380,000 surveillance videos from different government departments. This has helped the centre to create over 200 level-1 indicators for monitoring the vital signs of the city, and transforming experience based urban governance into science-based governance. Thanks to cloud technology, Shenzhen citizens can access almost all government departments at their fingertips and manage more than 7,700 types of approval and public service transactions with iShenzhen, the mobile government services platform iShenzhen15.
Shenzhen is the first Chinese city to achieve full-scale 5G deployment. The city has completed the deployment of over 46,000 5G base stations as at August 2020, on par with the entire European continent16.
In August 2021, the municipal government said it will set up Chief Data Officers (CDO) in some designated government agencies as a pilot project in its latest push to accelerate industrial digitalisation and smart city building. The municipal government, Futian, Nanshan, Bao'an and Pingshan district governments, together with eight city-level bureaus, namely the human resources bureau, public security bureau and the meteorological observatory, will have these posts, according to an action plan published by the Shenzhen Government. The main responsibility of the CDOs is to promote the construction of smart city and digital government, enhance data standardisation management and data integration, innovation and application, implement regular guidance and supervision, and help build data talent pool17.
Opportunities for engineers
Geospatial data
Geospatial data and relevant digital technologies are the foundation of building a smart city as they help to improve the efficiency of city information modelling analysis. This is a 3D model that helps people to get a more comprehensive view of city information for better space planning. By combining building information modelling, geospatial information systems and the Internet of Things, a modernised and digitalised city information management platform can be built to provide strong data analysis and management, allowing data collections, analysis, storage and transmission.
Though many cities have enhanced geospatial data collection and sharing, a key task of how to handle these data remains. Utilising geospatial data better and integrating it with CIM will be important for building smart cities.
Automation
The future will see the coexistence of humans and robots, which means the spatial data and the city infrastructure in a smart city will not only be made to meet the need of people but also to be understood by machines. For example, with a wider adoption of self-driving cars, maps and road signs need to be designed in a way that can be easily and quickly understood by the vehicle's systems. Engineers can help reform the current mapping technology to meet this changing trend.
Big data
Big data refers to mining large sets of data with the help of cloud computing. This is a refinery process that effectively collects useful data from a massive amount of information. Today, people can use technologies such as cloud computing, cloud storage, and distributed databases to significantly improve the way they utilise resources with better accuracy. Smart cities reply on sophisticated network models in which all information and infrastructure are inter-connected. Information technology and other resources synergise with each other for cities to operate in a smart way. Hence, big data is one of the foundations for smart cities to operate.
There are different scenarios for integrating big data into smart city planning. For example, using big data to further improve the internet structure will attract more targeted talent, and thus help to build a pool of professional internet talent. Big data can also allow citizens to send feedback to the Government through data platforms while getting timely responses from responsible departments on different issues such as traffic congestion. Big data will also help the planning department to get a better view of crowd flows within the city, thus making it possible for them to better design the transport infrastructure and control traffic.
With the advancement of cloud technology, smart city data centres in different cities have adopted the concept of cloud computing. This will greatly improve the data centres capability to handle and store massive amounts of data. In the coming years, there will be more cases of smart city construction in terms of improving the living experience in a smart city and the commercialisation of smart technologies via big data.

Data management is key for smart city building
5G
5G is the 5th generation mobile network that offers much faster data download and upload speeds with lower latency. As an extension of 4G, the transmission speed of 5G can reach as high as 10Gbps, which is 10 to 100 times higher than that of 4G. It also allows point-to-point connections, which greatly improves user experience and reduces the pressure on base stations.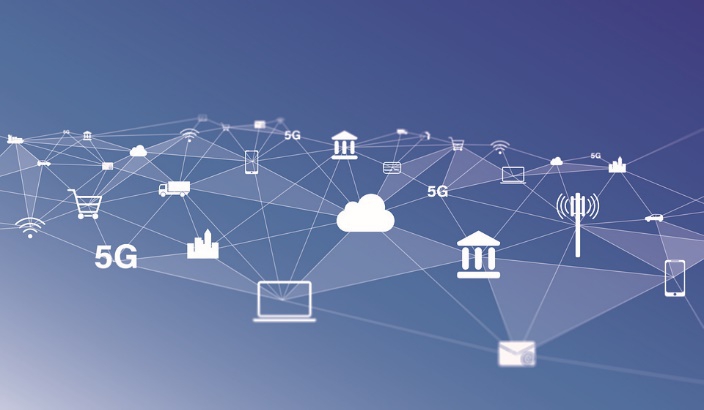 5G technology will play an important role in smart city development
Given the characteristics and advantages of 5G, it will be an important technology in supporting the construction of smart cities. In the transportation sector, the development of e-commerce has led to increased demand in logistics. At the same time, due to the exponential growth of the population in big cities, people also tend to have a higher demand for transport efficiency and security, which has made smart transport an important component in smart city development. Traditionally, traffic management relied on sensors for relevant information, which are difficult to improve upon to increase transport efficiency. But 5G technology can realise simultaneous data exchange between vehicles and the road, as well as between vehicles and other vehicles, thus effectively assisting travellers in selecting their best travelling routes and avoiding traffic jams. This will not only help to solve traffic congestion in cities, but will also help to reduce traffic accidents.
In times of a natural disaster like flooding, governments can also use 5G technology to coordinate among different departments, and provide timely responses and alerts to citizens, so that people can avoid going into flooded areas.

GBA, a model for smart city cluster
The construction of smart cities is not only an updated ideology on city development, but also a transformative way to enhance their competitive edges during globalisation.
"Telecommunication operators launched 5G services in Hong Kong since April 2020, while the three major telecom companies on the mainland, namely China Mobile, China Unicom and China Telecom, have rolled out such service in October 2019.
As at August 2020, Guangdong has a total of 98,613 5G base stations and 20.74 million 5G users, both ranking top among all Chinese provinces (Guangzhou Daily. 2020). "
With the advancement of information technology, smart infrastructure will be the basis for competition among countries, regions and cities. This has highlighted the importance of the GBA in building a smart city cluster.
The GBA involves two legal systems, and three separate customs areas, which is different from any other bay areas in the world and a completely new exploration of China's deepening reforms and opening-up.

Hong Kong has played a key role in the region's reform. It not only provides a model of development, but has also deeply affected the policy design in Guangdong, especially Shenzhen, through close interaction. Hong Kong has an open and inclusive society, a well-established legal system based upon the rule of law and the independence of the judiciary. It is also home to several of the world's top universities, which helps to reinforce the city's competitive edge in scientific research and lay the basis for smart city development.
By further integrating and enhancing interaction with mainland cities, Hong Kong can benefit from the region's development and advance its own smart city construction while synergising with regional cities.

Building a smart city cluster will help to enhance the infrastructure and supply chain connectivity among cities in the GBA, promote resource coordination and the realisation of the free flow of commodities, talent and capital. As the city cluster develops, enhanced connectivity through smart technologies will also make it possible for neighbouring cities to reap the benefits, thus formulating an even bigger cluster. To Hong Kong engineers, this presents huge opportunities for them to use their knowledge and talent.
References
1. Constitutional and Mainland Affairs Bureau. Outline Development Plan for the Guangdong-Hong Kong-Macao Greater Bay Area. Available at: https://www.bayarea.gov.hk/filemanager/en/share/pdf/Outline_Development_Plan.pdf [Accessed on 31 August 2021]
2. cssn.cn (2021). Blue book on reform and innovation of the GBA launched in Guangzhou. Available at: http://news.cssn.cn/zx/bwyc/202108/t20210812_5353108.shtml [Accessed on 31 August 2021]
3. Hong Kong government (2020). Government releases Smart City Blueprint for Hong Kong 2.0 . December 10. Available at: (https://www.info.gov.hk/gia/general/202012/10/P2020121000626.htm) [Accessed on 31 August 2021]
4. Hong Kong Economic Times. Tsang Kwai-fan. 2021. Faster Payment System records 8.46 million users . August 4. Available at: https://inews.hket.com/article/3023956/【轉數快】轉數快累計863萬帳戶 上月再增27萬個新登記 [Accessed on 31 August 2021]
5. news.gov.hk (2021). iAM Smart users exceed 800k. August 16. Available at: https://www.news.gov.hk/eng/2021/08/20210816/20210816_120720_029.html [Accessed on 31 August 2021]
6. World Health Organization (2021). WHO Coronavirus (COVID-19) Dashboard. Available at: https://covid19.who.int/ [Accessed on 31 August 2021]
7. Hong Kong government (2020). Government releases Smart City Blueprint for Hong Kong 2.0 . December 10. Available at: (https://www.info.gov.hk/gia/general/202012/10/P2020121000626.htm) [Accessed on 31 August 2021]
8. Alfred Sit (2021). Blog: LeaveHomeStay. April 10. Available at: https://www.facebook.com/ITBHK/posts/2819665838283895. [Accessed on 31 August 2021]
9. Topick (2020). East Kowloon Network launched telemedicine service via Zoom, 32 patients consulted since last month. April 6. Available at: https://topick.hket.com/article/2610697/【新冠肺炎】九東聯網首推Zoom視像診症 上月至今服務32名病人) [Accessed on 31 August 2021]
10. Hong Kong government (2021). Government increases funding and extends application period for Subsidy Scheme for Encouraging Early
Deployment of 5G. July 4. Available at: https://www.info.gov.hk/gia/general/202107/04/P2021070200587.htm?fontSize=1. [Accessed on 31 August 2021]
11. Wong Wai-lun (2021). Geospatial Lab is officially open. August 8. Available at: https://www.devb.gov.hk/en/home/my_blog/index_id_455.html. [Accessed on 31 August 2021]
12. Shenzhen Government Online (2020). SZ wins Smart Cities Award at UNESCO forum. September 24. Available at: http://www.sz.gov.cn/en_szgov/news/latest/content/post_8131633.html.[Accessed on 31 August 2021]
13. Shenzhen Government Online (2020). SZ wins award for smart city service. November 20. Available at: http://www.sz.gov.cn/en_szgov/news/latest/content/post_8286135.html. [Accessed on 31 August 2021]
14. Shenzhen Government Online (2021). Shenzhen government's suggestions on accelerating the development of smart city and digital government. January 5. Available at: http://www.sz.gov.cn/cn/xxgk/zfxxgj/zcfg/szsfg/content/post_8394897.html [Accessed on 31 August 2021]
15. Huawei (2020). Shenzhen is Getting Smarter . October 10. Available at: https://www.huawei.com/ch-en/technologyinsights/publications/winwin/38/shenzhen-getting-smarter [Accessed on 31 August 2021]
16. Global Times (2020). Shenzhen becomes 1st Chinese city to realize full-scale 5G deployment. August 17. Available at: https://www.globaltimes.cn/content/1197950.shtml [Accessed on 31 August 2021]
17. cnbayarea.org.cn (2021). Shenzhen to pilot chief data officer system . August 13. Available at: http://www.cnbayarea.org.cn/english/News/content/post_537722.html [Accessed on 31 August 2021]