Power of the Subscription Economy
By Hong Kong Economic Times
Regarded as one of the most powerful business models, the subscription economy has essentially taken over the world today. From streaming TV services, media, to clothing and furniture, the subscription business model has managed to penetrate at all levels in more industries than one can imagine. People no longer rent DVDs as they can instead subscribe to Netflix or Disney+. Picking up food from nearby restaurants while at work is also outdated because meal plan services are available that will deliver one's choice of healthy lunch box to the workplace.
The sector is growing fast. Subscription businesses have outpaced S&P 500 growth rates by 4.6 times over the past decade, according to the latest Subscription Economy IndexTM report released in February 2022 by cloud-based subscription management platform provider Zuora1. Seeing the enormous benefits, more and more businesses are jumping on the bandwagon of the subscription economy, with an aim to cultivate loyal consumers and attract new ones, as well as generate stable and predictable revenues.
What is the subscription economy?
The concept of the subscription economy is not new. For more than a century, people have enjoyed subscribing to services such as milk and newspaper delivery by paying a certain amount of money periodically. In 2011, as the market for and delivery of digital content kept evolving, The New York Times launched its digital subscription service. This helped it continue providing high-quality journalism to readers all around the world, while maintaining the vast and growing readership that fuels its advertising business2.
Even though many mainstream online news outlets were providing free content at that time, The New York Times still managed to get over 450,000 paid subscribers. In February of this year, The New York Times Company hit its goal of 10 million subscriptions earlier than expected. With one of the most successful subscription business models in the global media industry, it is aiming to grow the number to at least
15 million by the end of 20273.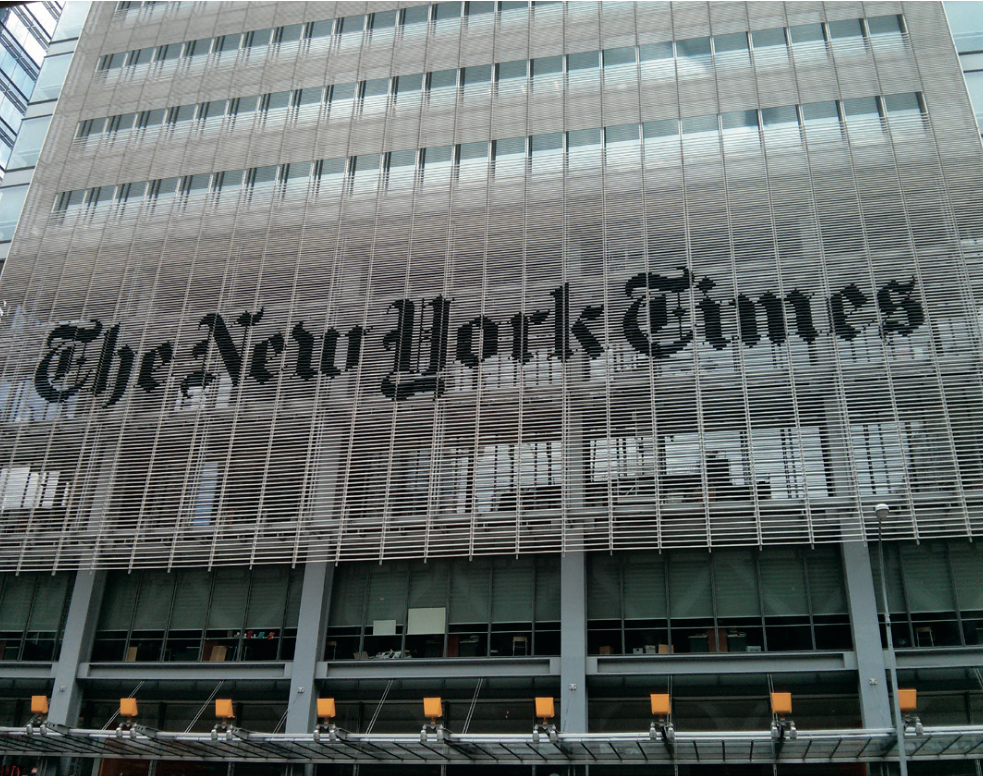 As one of the most successful subscription business models in the global media industry, The New York Times Company hit its goal of 10 million subscriptions in February 2022
Being different from selling consumers a dining table or software providing lifetime services with a one-off payment, the subscription economy is about "usership". This means not only attracting consumers to buy products or services, but also developing the subscriber-supplier relationship into a deep and long-term one. Compared with traditional consumers, subscribers pay more attention to whether the service and content of a certain product can bring good user experience rather than only focusing on value and cost.
For example, when buying computer software for video editing, consumers only need to pay once to get the product. However, when a new version comes out, they will not be able to enjoy the upgrade. In a subscription model, however, consumers become subscribers of the software and will be able to upgrade in a timely and care-free manner, allowing them to continuously enjoy up-to-date functions.
As defined by Zuora, the subscription economy is a new era with a new imperative for all companies — turning their customers into subscribers. It is no longer about selling commodities but relationships.
The reason why more customers are becoming subscribers is that subscription experiences centred on services meet consumer demands better than static offerings or a single product4. "Ownership just isn't that important anymore," explains Zuora CEO Tien Tzuo, who is also the author of Subscribed. As Tien sees it, people expect services to provide immediate and ongoing fulfilment. They increasingly view purchasing items as unnecessary baggage. "They want media at their fingertips, not physical products-to manage," Tien further says5.
The subscription business model emphasises continuous creation of value for consumers with uninterrupted provision of products and services. Therefore, businesses usually offer various subscription plans with certain flexibility to retain existing consumers while attracting new ones. Some common examples are a 30-day free trial, renewable discount or pay-per-use.
The length of the subscription, not the quantity of signups, is the key to profitability in a subscription-based business6. As one way to do this, many businesses offer subscription packages of different lengths, with longer terms usually coming with bigger discounts.
To consumers, joining subscriptions comes with four major benefits, namely, low price, convenience, personalisation and curation7. For example, big-box retailer Costco Wholesale Corporation offers memberships to consumers allowing access to its warehouses to purchase discounted goods. Clothing subscriptions also allow consumers to enjoy regular delivery of fashionable items to their homes instead of spending time in physical stores. The online "home-shopping" experience can also be customised based on consumer aesthetics along with expert opinions from consultants. This service makes the online home shopping experience no less special than an in-store experience.
Growth of the subscription economy globally
Without doubt, the advancement of technology and digitalisation has played a key role in motivating companies to embrace the subscription model, whether they are in the tech or traditional industries. With rising digital adoption, the COVID-19 pandemic has rapidly accelerated the trend as more companies are looking for ways to transform their business models.
In 2021, while companies in the S&P 500 began to recover from 2020 lows, subscription businesses in Zuora's Subscription Economy IndexTM continue to thrive, outpacing traditional businesses with 16.2% revenue growth, compared to 12% for the S&P 5008.
Several factors, including advancement in the technology infrastructure that underpins it, are fueling the growth of the subscription economy. Perhaps more crucially, the subscription model balances incentives on both sides of the equation, providing businesses with stability while also providing consumers with affordability and convenience9.
Financial services firm UBS estimates that the subscription economy will grow to US$1.5 trillion by 2025, more than doubling its current value of US$650 billion10. The media industry, in particular, has witnessed tremendous growth as people seek more leisure activities to do at home during lockdowns.
The rise of the subscription economy comes as ownership loses favour with consumers. According to a survey by Harris Poll, 57% of international adults prefer to own less "stuff" while 68% of people believe that a person's status is no longer defined by what they own. At the same time, 70% of international adults agree that subscribing to products and services can free them from the burden of ownership and 74% of survey respondents believe that people will subscribe to more services in the future11.
In the e-commerce industry, the subscription e-commerce market has grown by more than 100% annually between 2013 and 2018, according to a report by McKinsey & Company. The largest such retailers generated sales of more than US$2.6 billion in 2016, up from a mere US$57.0 million in 2011. About 15% of online shoppers have signed up for one or more subscriptions to receive products on a recurring basis, mostly from monthly boxes12.
American consumers spend an estimated US$240 per month subscribing to different services, while Europeans spend an average of EUR130 per month on subscriptions13. In the Asia Pacific region, businesses are also undergoing great changes. According to a report by Citi, nearly half of the 580 business executives surveyed in 2019 said they believe the subscription- based model will be widespread in their industries within three years, and some even think it will be the industry standard. Most of them also expect subscription to have a significant impact on long-term revenue growth, better customer retention and stronger customer relationships14.
Netflix
Media streaming is where one of the fiercest competitions takes place in the subscription economy. Despite numerous rivals, Netflix is still considered one of the pioneers in the sector. In 1997, Netflix started as a DVD-by-mail service that offered original and licensed TV series, documentaries and films. Since then, the online-to-offline model has disrupted the traditional way of DVD rental at a physical store. Netflix went public on Nasdaq in 2002 at US$15 a share. In 2007, it expanded into a streaming media platform amid the rise of online video platforms such as YouTube. Netflix's share price surged by 33,000% by 2018, overtaking Disney as the world's most valuable media company with a value of US$153 billion, according to Thomson Reuters data15.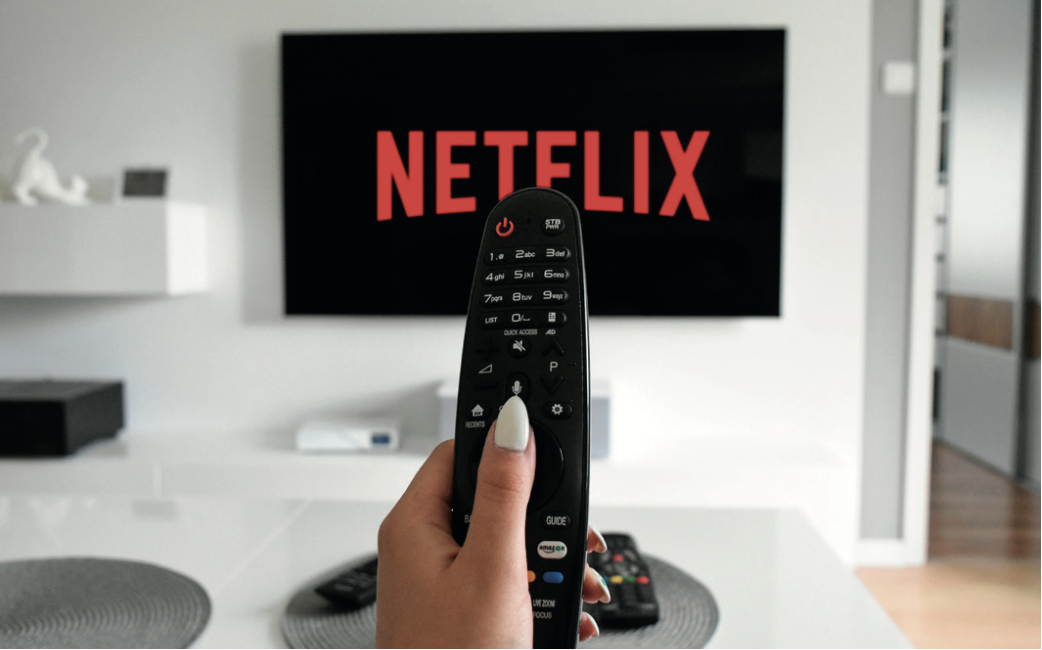 Netflix, the world's streaming giant, started in 1997 as a DVD-by-mail service that offered original and licensed TV series, documentaries and films
In 2019, Netflix joined the Motion Pictures Association in the US, becoming the first streaming company to join the top lobbying group alongside six major Hollywood studios including Universal, Warner Bros and Paramount.
Today, Netflix offers around 7,000 movies and TV shows on its platform for as low as US$9.99 per month on one device, according to data from streaming service search engine RealGood16. Users can also choose to join a standard plan for two simultaneous streams at the cost of US$15.49 per month, or a premium plan at US$19.99 per month to have four streams at a time and enjoy high quality viewing with ultra HD.
During the ongoing COVID-19 pandemic, tens of millions of new subscribers have joined Netflix. Its original series Squid Game, for example, has become a global phenomenon, generating 1.65 billion viewing hours in the first 28 days17. Netflix Chief Financial Officer Spencer Neumann said on 8 March that he thinks the company still has a rosy outlook and remains confident that the company is on its way to achieving 500 million subscribers globally, doubling the 222 million as of 31 December18.
Nevertheless, Netflix is in battle with many other major media companies that have entered the streaming industry. For example, Disney+, which was launched by Disney in 2019, added 11.8 million new subscribers in the first quarter this year, beating Netflix's addition of only 8.3 million new users, the lowest subscriber growth since 201519.
Amazon
Starting out as an online bookseller, multinational e-commerce giant Amazon took the lead in the subscription economy by launching paid membership service Amazon Prime in 2005. At the initial price of US$79 a year, members were offered unlimited two-day delivery on eligible items. The normal charge for two-day shipping at that time was about US$9.48 if paid per purchase. In a shareholder letter sent in April 2021, Jeff Bezos, then Amazon CEO, said the company has signed up 200 million Amazon Prime members, a sharp increase from 150 million in January 202020 .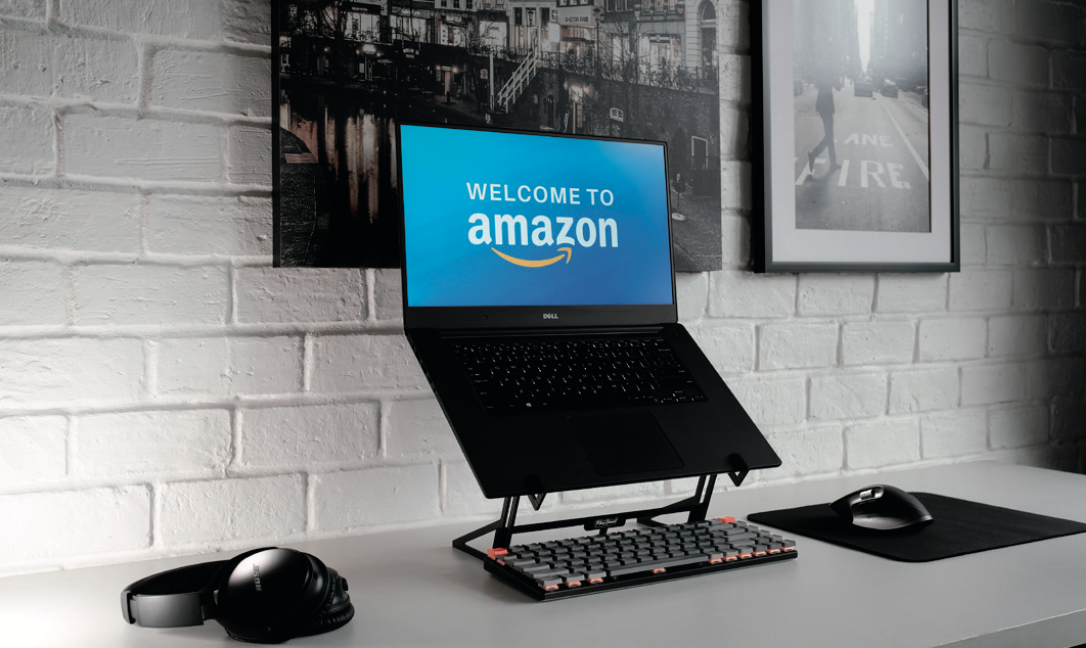 Amazon has signed up 200 million Amazon Prime members as at April 2021, a sharp increase from 150 million in January 202020
The best part of subscribing to Amazon Prime is that it not only allows consumers to have their orders delivered faster, but also provides access to movies and music. Meanwhile, Amazon also enjoys the extra benefit of users spending more money on its platform, which gives it an advantage in the subscription competition21.
Amazon has made huge investments to entertain its Amazon Prime members. According to the company, it spent US$11 billion on video and music content in 2020, up from US$7.8 billion in 2019. To compete with rivals such as Netflix, Apple and Spotify, Amazon has built a rich library of original and licensed videos, music and podcasts, including podcasting startup Wondery acquired in December 2020. With video and music content included, the Amazon Prime subscription plan markets for US$119 a year22.
Nvidia
As a multinational tech company that focuses on graphics processing units (GPU) and chips, Nvidia launched its cloud gaming service GeForce Now in early 2020. With a monthly subscription fee of US$5 (later changed to US$9.99), users can access Nvidia's GPU servers for a better gaming experience, as if they have a physical GPU in their own computers. The company announced it has registered nearly 10 million subscribers as at March 2021 and is aiming to open up markets with new partners in Turkey, Saudi Arabia and Australia23. Nvidia also offers free membership so people who are unsure about purchasing can have a taste of its service.
Nvidia's subscription service addresses the pain points of the market as the hardware availability goes down and the price goes up. For the company, success goes beyond selling chips or GPUs and is more about the company's intelligence, technology and cloud platform, making "hardware as a service".
Subscription solutions in Hong Kong
Hong Kong consumers are no strangers to the subscription economy. A third of the city's residents spend about HK$746 per month on subscription services, according to a survey by financial planning tool Gini in 2019. The most popular services in Hong Kong are music, video and news information24.
In terms of music, other than Spotify, there are streaming platforms such as JOOX, MOOV, Apple Music and KK Box. Taking JOOX as an example, the family plan for a maximum of three people is HK$66 per month. The platform also comes with a karaoke function that differentiates it from others. According to the company, the time people in Hong Kong spend on the karaoke function has increased by 43% during the pandemic25.
During the pandemic, meal delivery subscription plans allow people in Hong Kong to enjoy delicious food at home or help them keep a healthy diet. For example, the Nutrition Kitchen offers different meal plans, such as regular or low-carbohydrates, for about HK$100 per meal. There are also subscription box services such as Bydeau, which delivers fresh flowers to its members on a weekly, bi-monthly or monthly basis.
Data as key to the subscription economy
To make a subscription-based model successful, businesses need to create more value for their consumers compared to those businesses without subscription so as to sustain a stable relationship. Therefore, more effort will be needed aside from providing a delightful consumer experience. This means businesses must know their subscribers well enough to provide the products or services desired and the experience they would like to pay for on a regular and long-term basis. How to do this? The key lies in data.
Data is a valuable commodity that enables companies to refine their products or services in order to cater customer needs26. Internet penetration, especially the increasing accessibility to smartphones, plus big data allow companies to collect, analyse and categorise user data. The wider adoption of cloud computing, through services such as Amazon Web Services, Microsoft Azure and Oracle Cloud, has provided technology support for subscription services in the digital era. Technologies such as deep learning and artificial intelligence make it possible to provide personalised recommendations based on users' behaviour to meet their demands.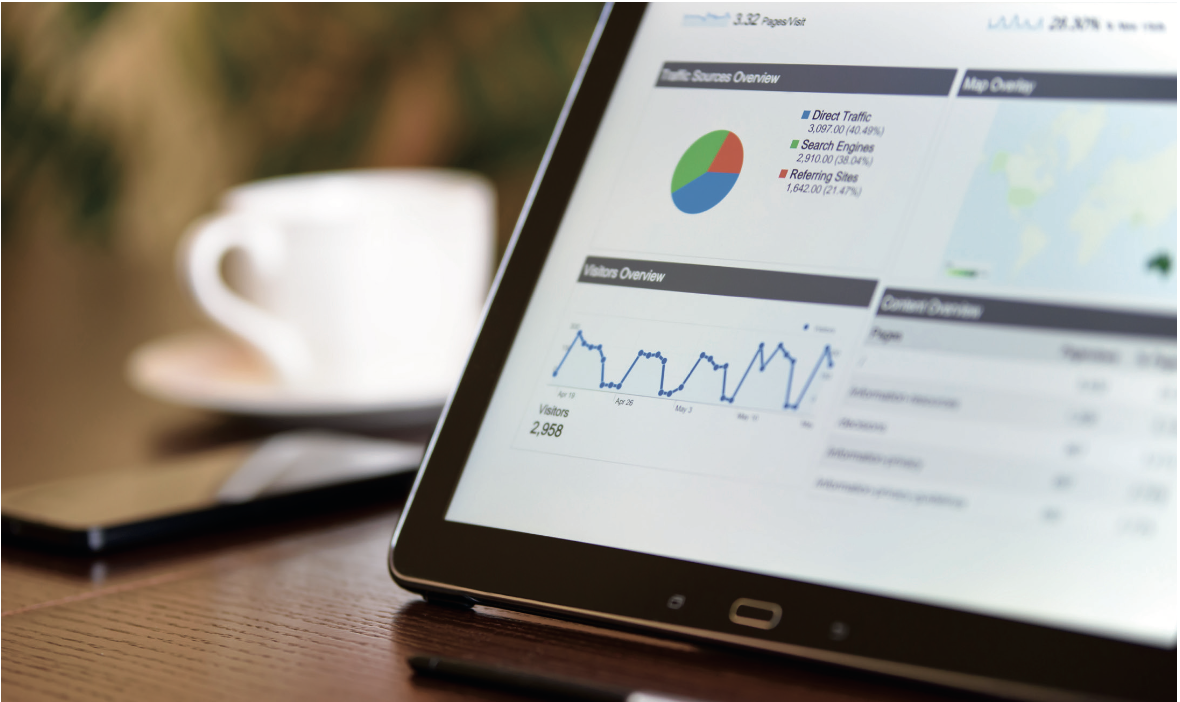 Subscription businesses need to know their subscribers well enough to provide the kind of products or services desired
In addition, the subscription economy is all about usage and consumption. Usage measurement of real-time data and access control is also a key success factor for the subscription economy. Thus, consumption and its related benefits must be quantifiable. Only via measurement can the value for customers be verified and generated to secure new business. This is because the low costs of switching services make it easy for consumers not to renew, which reduces their attachment to the business27. Data collected can be used to measure company performance and allow management to continuously improve service while maximising profit.
Data itself can also be a product in the subscription economy. For example, automotive data publisher Edmunds has been providing new car information since 1966 and today provides about 40,000 subscription products to some 226,000 automotive industry customers28.
Therefore, it is important for subscription businesses to treat data as the core value of their business, ensure correct use of data to improve business performance, create stable and recurring revenue, and enhance competitiveness in the industry.
Specialised engineering professions for the subscription economy
Since data sits at the cornerstone of the subscription economy, software engineers are responsible to collect, analyse, visualise and pass the data to people across the company to improve products or services. The role of software engineers is no longer limited to being a developer or programmer but also a data scientist. The ability to build efficient data pipelines to bring useful information together is an essential skillset. The bigger the business, the more massive is the amount of data involved.
Hence, software engineers need to filter and consolidate data and make it structural for the analytical process to improve the company's big data ecosystem. In other words, while software engineers help optimise a company's online platform, data engineers as a subset of software engineering work as part of the analytics team to use data for better business operation. Essential programming tools such as Python, C# and SQL are invaluable for data engineers.
In today's world that requires multi-tasking, good software engineers should be able to make the best use of data. They may even need to provide valuable suggestions to assist management in making data-based decisions. Alternatively, software engineers may be in close contact with other data management roles such as data analysts, data quality engineers and data modellers. They must also work with other departments including customer service to fix customer- reported bugs or optimise existing services/products based on customers' suggestions.
The rise of the subscription economy creates huge opportunities for software engineers in the digital era, with their value highlighted across different industries. To keep pace with the trend, software engineers need to continuously enrich their knowledge on both the technological side and the business side in order to make even greater valuable contributions to the businesses they are engaged in.
References