Back
The HKIE Innovation Award 2022 Grand Prize (Category II – An Innovative Application of Engineering Theories): Rotational bridge launching at the YOHO Hub, Hong Kong
Awardees: Ir Ho Koon Ho, Ir Fung Wai Kin, Ir Wong Chun Choi and Ir Kwok Siu Yin
The YOHO Hub, a transit-oriented development, is located at MTR Yuen Long Station and is split into two sections. The northern section sits atop the station while the southern is located across a Light Rail track and a major trunk road (青山公路). To maximise the connectivity between the development and public transport, two link bridges are required serving as Passenger Footbridge (FB) and Emergency Vehicular Bridge (VB) (Figure 1).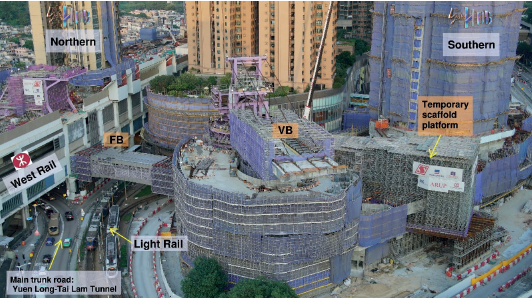 Figure 1: Emergency Vehicular Bridge being "rotationally" launched
Engineering challenges
Erecting the two bridges in extremely close proximity to these transport facilities presented an engineering challenge that called for engineers to come up with an innovative solution. Inspired by the old market "scales" (秤), the YOHO Hub is the first-ever construction project to adopt the "Rotational Bridge Launching Method (轉體式建橋法)" in Hong Kong. The two steel bridges were fabricated over the southern podium. With the 1,300-tonne steel billets as a counterweight (秤砣), the bridges were rotated 180° over the Light Rail and trunk road then finally lowered onto Yuen Long Station and the northern podium.
High precision steel-framed turntable
The Steelworks Engineers meticulously designed a steel-framed circular turntable with high rigidity and readily fabricated and assembled (DfMA). The fabricator managed to complete a massive turntable structure to its highest degree of accuracy using state-of-the-art machining technology. Many different steel components were assembled on-site entirely by nuts and bolts to avoid heat distortions due to welding.

Rotational launching like snow skiing
The two bridges, each weighing 320 tonnes, and the counterweight were entirely rested on four "skis". They slid around a specially polished and seamless stainless steel track on the turntable. Using high-performance carbon-filled polytetrafluoroethylene (PTFE), the overall frictional properties of the sliding system were proven to be exceptional. The four "skis" were powered by a computer-controlled synchronisation system, allowing all four high-pressure hydraulic push-and-pull jacks to move simultaneously. The synchronisation was indispensable in making the rotational motions similar to "snow skiing" (Figure 2).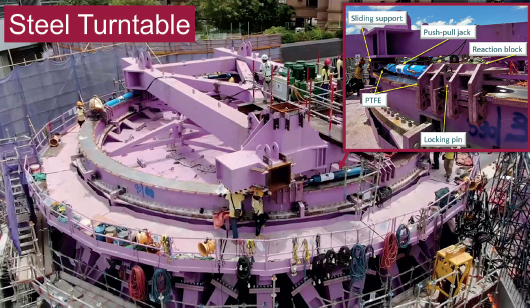 Figure 2: Four "skis" with push-and-pull jacks on seamless track
Engineers in society
Engineers always endeavour to improve our living standards by their design and creation while protecting society. In August and October 2021, the two bridges unobtrusively appeared in just four nights. This innovative bridge construction kept the risks of disturbances to the railway operations (railway safety) and road users (public safety) to a minimum. Also, the workers were able to perform all steel erections at a much lower elevation (site safety). Engineers strive to promote "Design for Safety" and hopefully innovation culture in Hong Kong.

Acknowledgement
We, Sanfield (Management) Limited, would like to give a special thanks to MTR Corporation Limited, Sun Hung Kai Properties Limited, AGC Design Limited, Ove Arup & Partners HK Limited, Sanfield Building Contractors Limited, Freyssinet HK Limited, Goldwave Steel Structure Engineering Limited for their wholehearted support. The partnering and mutual trust among them made this innovation possible.