Back
The HKIE Innovation Award 2022 (Young Member Group) Grand Prize (Category I – An Invention): Smart Boiler Cleaning and Inspection Robot for healthcare system in Hong Kong
Awardees: Mr Cyrus Chow Pak Hong and Mr Duncan Ng Chin Hung
Pandemic challenge in Hong Kong
Hong Kong is one of the most densely populated places in the world, with 55 hospitals and institutions serving over 7.4 million residents. Protecting the well-being of staff and patients against contracting infectious diseases in hospitals is critical especially during the ongoing COVID-19 pandemic.
Technology integration in an all-in-one robotic system
A team of young electrical and mechanical engineers from the Electrical and Mechanical Services Department (EMSD) has developed the Smart Boiler Cleaning and Inspection Robot, a novel intelligent all-in-one robotic system integrating artificial intelligence with computer vision and pattern recognition. The Robot reduces manual effort and effectively discerns useful graphs related to flaws on tubes (Figure 1). This invention helps maximise boiler plant efficiency and availability to meet heating, laundry and sterilisation needs of the hospital.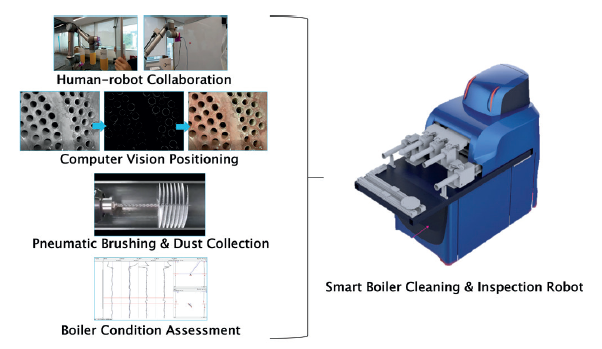 Figure 1: Concept model of the Smart Boiler Cleaning and Inspection Robot
Collaborative Robotic Arm (Cobot) executes mundane, repetitive and labour-intensive tasks such as tube cleaning and probe insertion for flaw detection.
Auto push-pull cleaning technology operates by pneumatics to scrub deposits inside the fire tube without manual pushing or pulling and then vacuums the debris.
Computer vision and pattern recognition analyses images captured by cameras to position the robotic arm in line with the plane of the fire tube, to identify the tube location and size for correct tool selection as well as tracking robotic arm movement.
Remote Field Testing (RFT) is a non-destructive technique for internal flaw detection on tubes, with the aid of artificial intelligence analysis to expedite flaw identification and discern fire tubes at higher risk to achieve predictive maintenance.
Values and benefits to the society
The Robot not only enhances boiler maintenance efficiency and work safety, but also enables digitalisation of maintenance information and deep learning for trend analysis to achieve predictive maintenance. This invention not only optimises maintenance strategy for maximising boiler uptime, but also enables Hong Kong as a new paradigm for smart maintenance. Other than the medical sector, it can be adopted by the hospitality, food and garment industries. The design of the Robot has already obtained patent protection.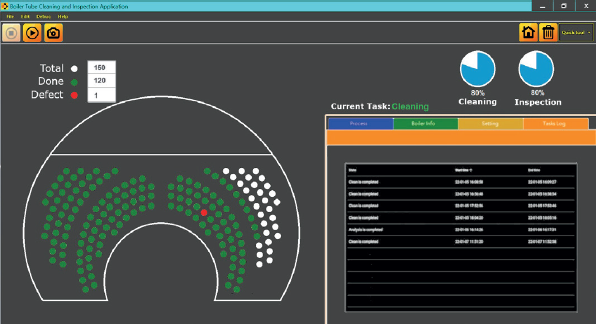 Figure 2: Graphic user interface of Smart Boiler Cleaning and Inspection Robot
About the awardees: Mr Cyrus Chow and Mr Duncan Ng currently work at the Health Sector Division of the EMSD, which collaborated with a technology startup of Hong Kong Science and Technology Parks' Incubation Programme for this invention.