Back
A new era of quiet construction and renovation in Hong Kong
Welcome to a new era
Noise disturbance from construction and renovation activities is part of urban life in Hong Kong. It is observed that most construction noise complaints are registered against percussive noise generated from general construction and domestic renovation works. With the numerous major construction projects for transportation and infrastructure in the upcoming five years, it is high time to consider a new generation of quieter construction alongside the hot topic Modular Integrated Construction (MiC). Like MiC, quiet in situ construction technologies have commanded a lot of interest. Adopting an early and proactive planning approach, the engineering industry has mastered the knowledge of practicable solutions for green constructions resulting in smooth project scheduling and meeting the citizens' expectation for a better living environment. This article introduces quiet and less percussive-heavy technologies for different kinds of construction work at construction sites and domestic renovation premises.
Wilson Acoustics Limited (WAL, the Consultant) had been commissioned by the Environmental Protection Department (EPD) to conduct a study, named Technical Feasibility Study on Quiet Construction Technologies and Practices in Other Metropolitan Cities/Places (hereafter referred to as the Study). As the leading acoustic firm in the construction field of Hong Kong, WAL had conducted a range of construction noise investigations, assessment, and technical feasibility studies to assess the applicability of quieter construction technologies and practices in Hong Kong. Along with other information gathered in the Study, quieter construction technologies and practices adopted in other parts of the world are also reviewed for possible implementation in Hong Kong.
Quiet technologies and practices
According to the Study, source control was regarded as a preventive measure that shall be undertaken early, during the planning stages of a project. Construction activities (at construction sites and for domestic renovations) at different construction stages were identified as major noise sources involving percussive works or use of noisy intrusive machines which may entail noise complaints. It was found that the percussive noise can significantly annoy citizens physically and psychologically. At the construction site, intrusively percussive airborne noise was recognised as the major disturbance factor, whereas structural-borne noise was found to dominate airborne noise in the case of domestic renovation. Based on these findings, the Study has focused on the search for less percussive-heavy technologies and practices that can be alternatives to conventional rock breaking, percussive piling, demolition and other construction activities. An in-depth study was subsequently undertaken for these alternative quiet technologies and practices. The following are some of the viable examples.
Pulse Plasma Rock Fragmentation Technology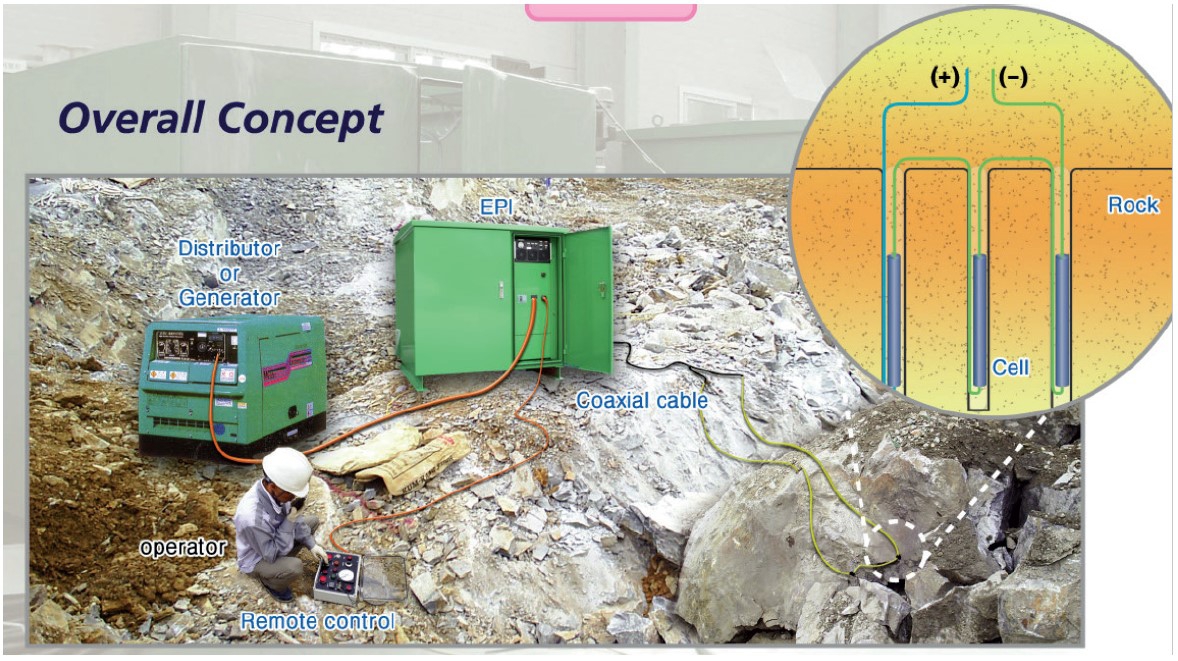 Figure 1: Schematic layout of pulse plasma rock fragmentation technology
Pulse Plasma Rock Fragmentation is an eco-friendly non-explosive rock breaking method that was invented in South Korea and patented in countries such as the United States, Japan, and the European Union. In Hong Kong, this has been employed in Lam Tei Quarry to fragment the hard rock successfully.
In theory, high power pulse electric energy stored in Electro Power Impactor (EPI) turns the aluminium and copper oxide powder cells into plasma state instantly. This highly exothermic reaction generates high impact power that breaks the rocks into fragments. The plasma metal mixture will be solidified immediately after rock fragmentation, which achieves an effect similar to that of hydraulic breaking on the rocks, but with less noise.
Hydraulic Press-In Piling Method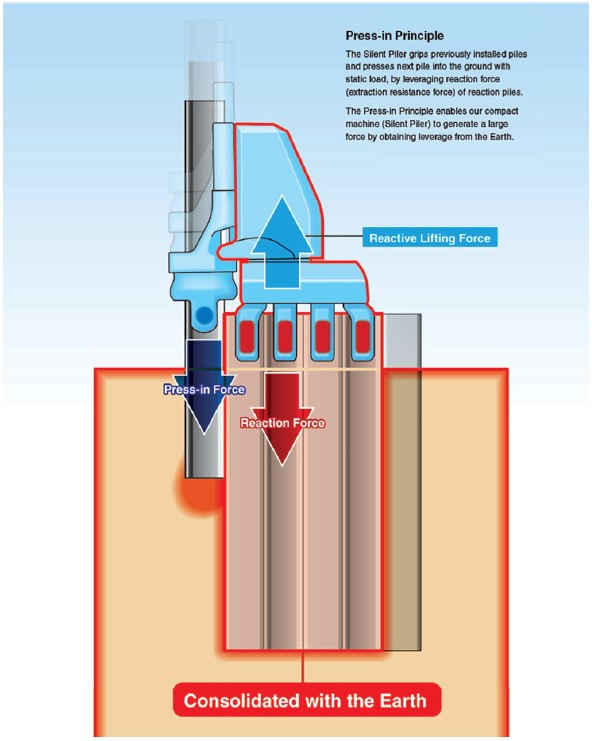 Figure 2: Working principle of hydraulic press-in method
Hydraulic Press-in Piling Method is an alternative pile penetration method used in Japan. This method has been employed in Hong Kong for the temporary retaining wall of Kowloon-Canton Railway Corporation (KCRC) East Rail Extension Contract No. TCC-400 Tai Wai Station since 2001.
This method requires the accurate installation of pre-formed piles through static loading piling such that the reaction force to press piles with static load can be achieved from the extraction resistance of installed piles, resulting in relatively low-noise and low-vibration percussive method under similar ground conditions. There is also less chance of piling rig overturn, creating a safer work environment.
Hydro-demolition

Figure 3: Schematic layout of hydro-demolition
Hydro-demolition is an efficient method for concrete removal on roadways, bridges and parking structures. This technology has been used at the site of a Tuen Mun school as well as at some housing sites, including Ho Man Tin Estate, Oi Man Estate and Wah Fu Estate.
In general, the high-pressure water blasting tools remove the concrete while maintaining structural integrity and preserving the reinforced steel bar in the process. Hydro-demolition is a productive and precise concrete removal method. In addition, it has significant benefits to occupational health, especially in fixing Hand-Arm Vibration Syndrome (HAVS). It is also environmentally beneficial because of its concurrent capturing of the dust generated from concrete removal with water.
Vibro ripper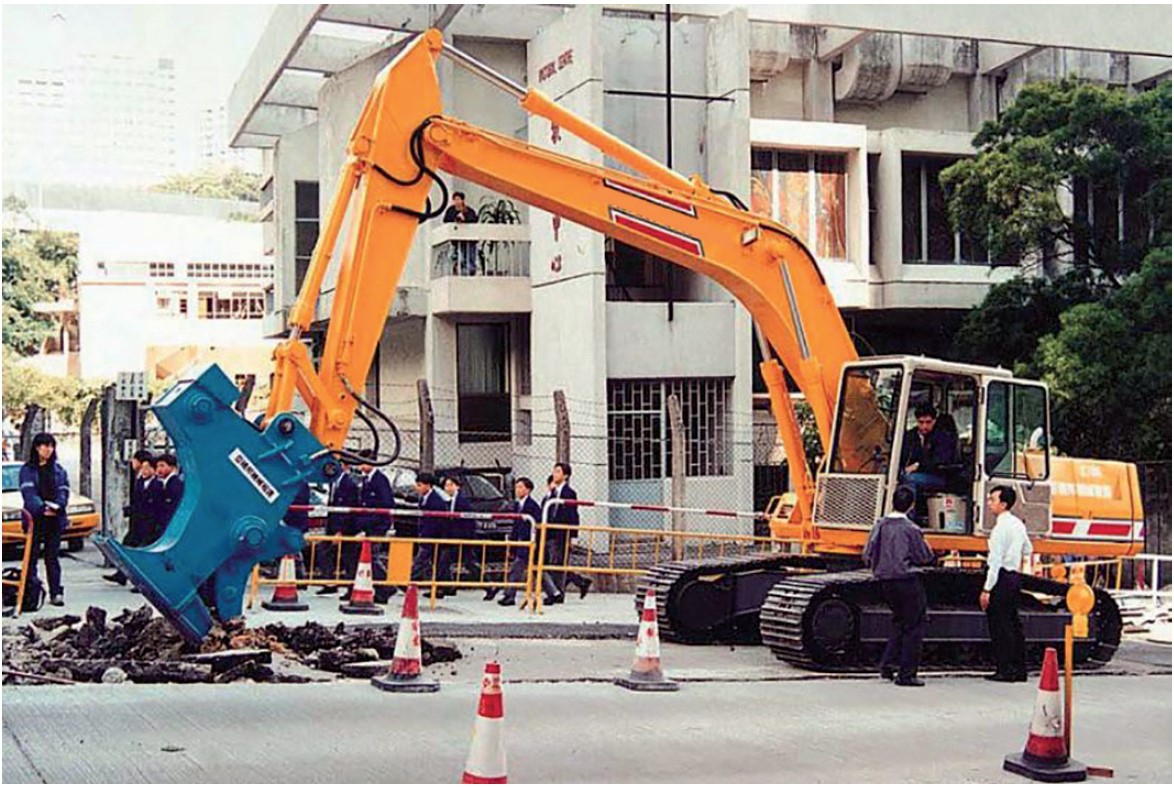 Figure 4: Schematic layout of vibro ripper
Vibro ripper is a chiselling technology for ripping soil, rock and road surfaces that is a quieter method compared to the use of excavator-mounted breaker. It is widely adopted in concrete breaking and rock breaking in redevelopment construction sites and quarries in South Korea and Mexico. It has also been used in Hong Kong at mid-level for 200-300 m pipe reinstallation works.
Vibro ripper is excavator-mounted and powered by a hydraulic pump. It utilises high-frequency and low-impact force, generating "ripping" vibrating motions from the hydraulic-powered motor and realising weaker noise and vibration thereby. It also protects the operator from occupational hazards like HAVS.
Hat-down Method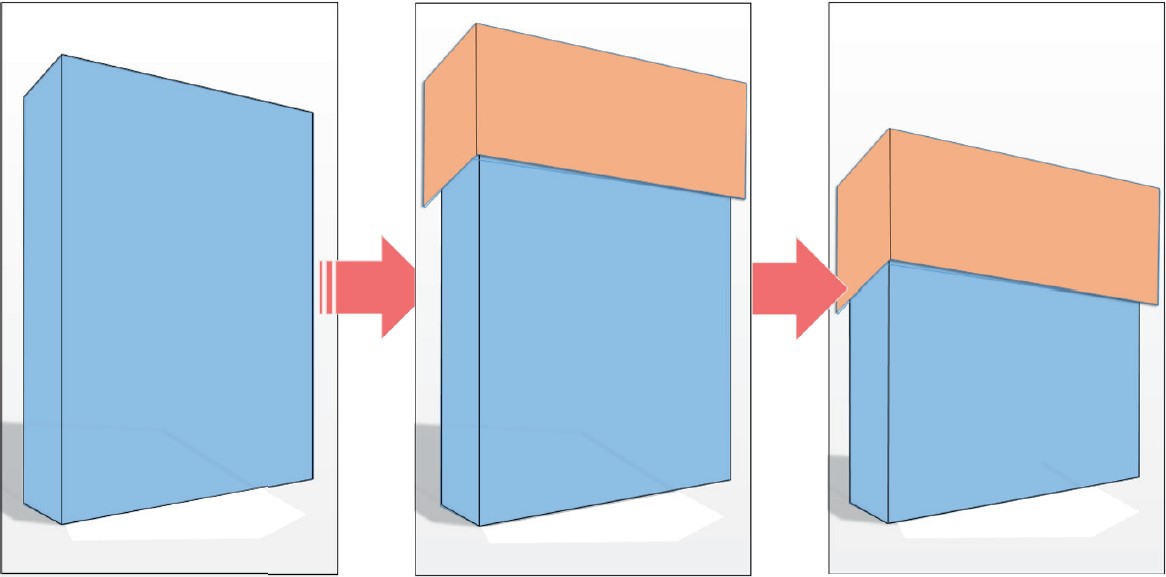 Figure 5: Schematic layout of hat-down method
Hat-down Method is an innovative building demolition technology that was first introduced in Japan. Hong Kong is a great candidate for adopting this method because there are fewer practical concerns about earthquakes and extra high wind load.
This method is designed for top-down building demolition of high-rise buildings with regular shape (or skyscrapers). It encloses the top floor structure of the existing building with a hat and all demolition work is carried out inside the hat. There will be reduction in noise, dust and CO2 emission, with significant gains in energy saving and material recycling rates. The physical protection provided by the hat prevents accidents that result from debris falling, making this a safer building demolition method.
Pipe jacking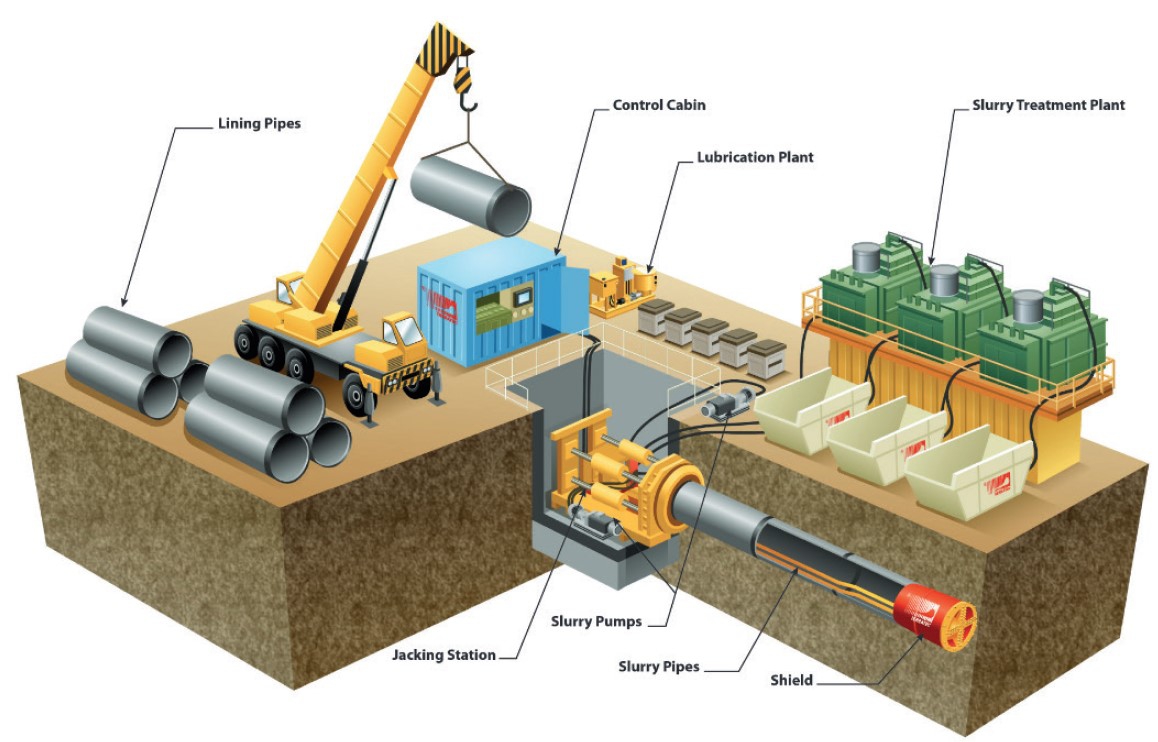 Figure 6: Schematic layout of slurry type pipe jacking
Pipe jacking is a trenchless solution for constructing small diameter (typically 150 mm to 2,400 mm) tunnels, and is particularly suitable for projects that require tunnels to cross dense road, railways or other terrains. The small diameter results in a low risk of settlement and minimal surface disruption. The minimum depth is 1.5 m under the surface, which allows for easy implementation and maintenance.
This technique installs concrete pipes by a pushing or jacking frame installed in the launching shaft. Micro-Tunnel Boring Machine (MTBM) is also attached to the head of the pipe for boring purpose. The jacking lengths that are achievable are considerably in excess of 1 km, depending on pipe diameters, ground conditions and excavation methods. Micro tunnels can reduce the costs of providing utilities in urban areas and can facilitate urban development.
Self-compacting Concrete (SCC)
Figure 7: Self-compacting concrete (SCC)
Self-compacting Concrete (SCC) is a highly flowable, non-segregating concrete that can spread into place, fill the formwork, and encapsulate the steel bar reinforcement without any mechanical consolidation. It can flow a certain distance by its own weight, reducing manual labour and also noisy activities caused by external vibrations for placing and compacting. This innovative concrete does not involve the operation of vibratory poker, which is recognised as a Specified Powered Mechanical Equipment (SPME) in Hong Kong. The elimination of this major noise source prevents the worker from suffering from HAVS. Currently in Hong Kong, projects making use of SCC for concreting include International Commerce Centre (ICC), and public rental housing (PRH) Development at Kai Tak Site 1B.
Modular Lightweight Formwork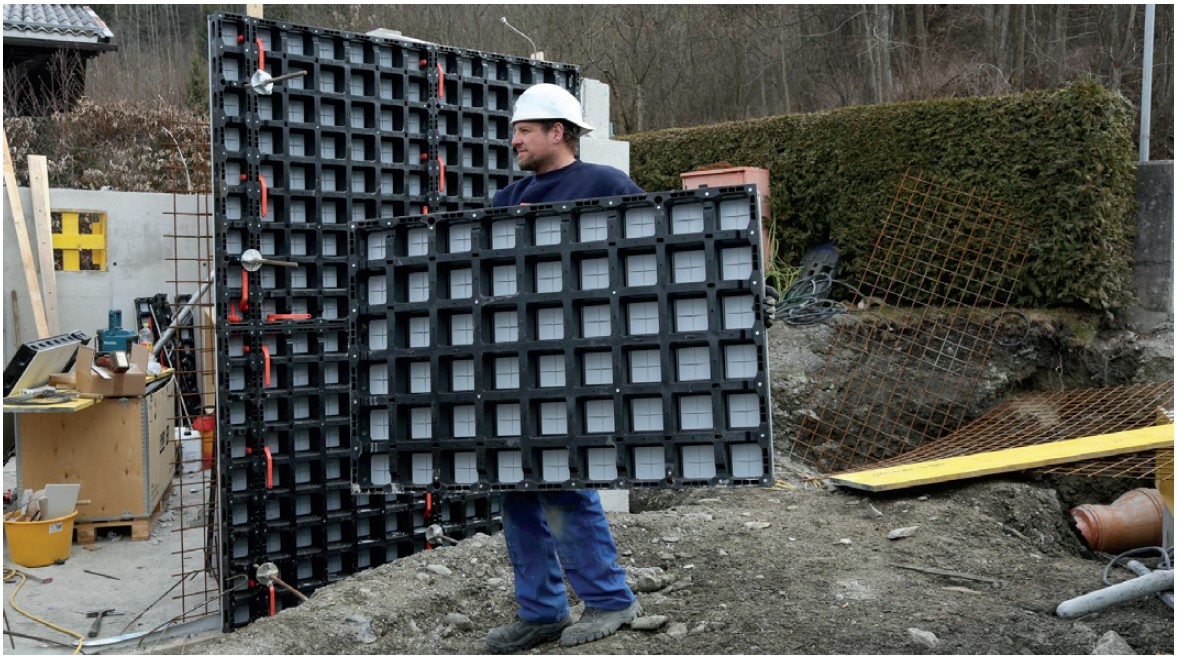 Figure 8: Manual handling of lightweight formwork
Modular lightweight formwork is a kind of innovative formwork which has been developed around the world, including Hong Kong, for the forming of walls columns and slabs. It uses the low-weight (less than 25 kg) formwork panel, which requires only manual handling. One of the main features of this method is the absence of noise from hammering and cutting, which are identified as Prescribed Construction Work (PCW) that requires more stringent control of noise level and improvement of the occupational health of the workers. These features make modular lightweight formwork a potential candidate for part of the PCW quiet working method in the future. In Hong Kong, modular lightweight formwork has been well-adopted in construction works such as four MTR projects (C914, C1121, C1122 and C1128) and one non-public works project, namely, the Hong Kong Breast Cancer Foundation (HKBCF) Health Centre in Kowloon.
Mini air hammer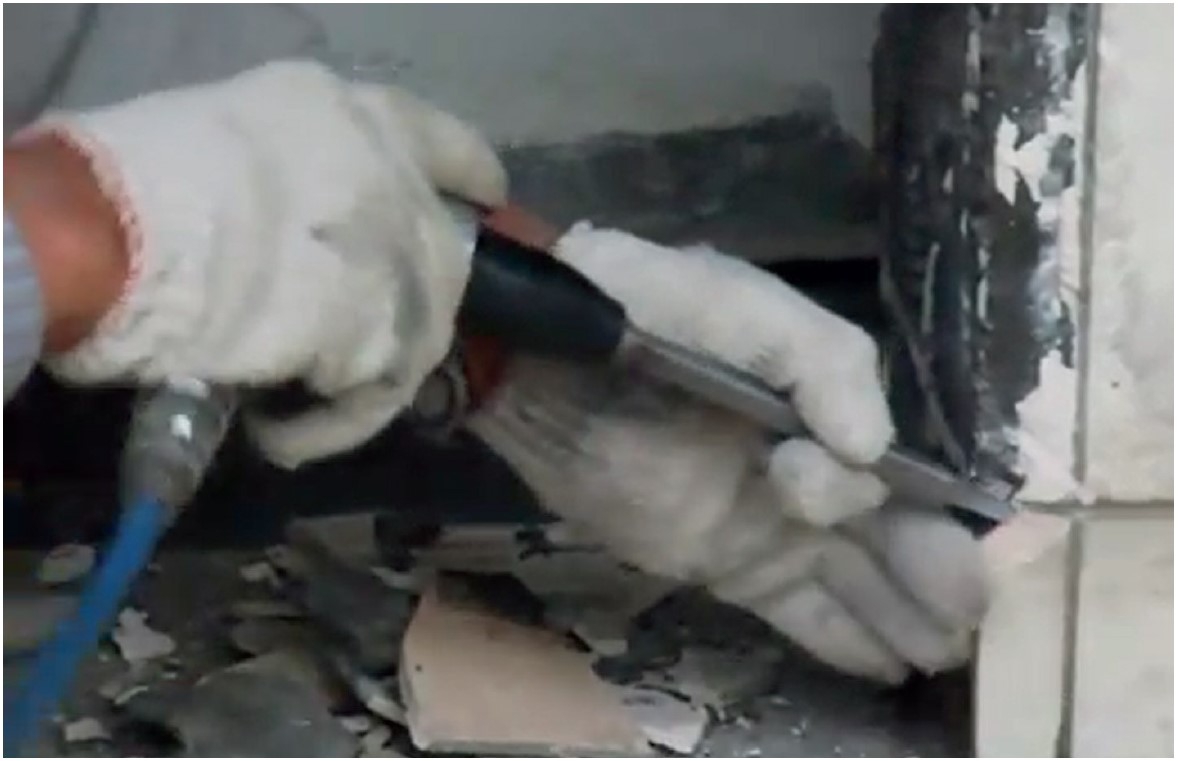 Figure 9: Mini air hammer
Mini air hammer is one of the renovation tools that enjoy high popularity in Taiwan. It pneumatically breaks and removes ceramic tiles with minimal impact power, generating low airborne and structure-borne noise. This tool has not only greater efficiency over conventional hammering, but also greater precision in single-percussion control as well as low risks of human error due to being lightweight.
Brick wall cutter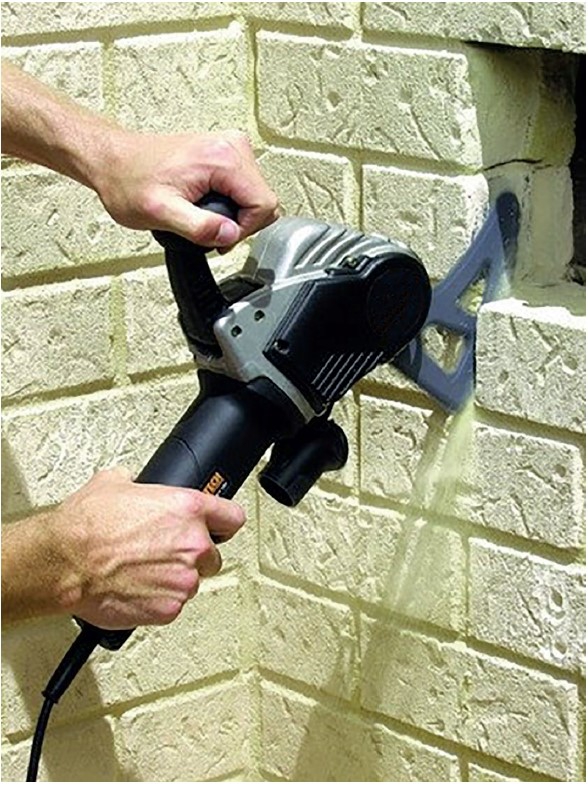 Figure 10: Brick wall cutter
Brick wall cutter is an electric hand tool for cutting brick and mortar that is well-adopted in Australia and China. The unique orbital cutting motion of hammering and cutting action allows the user to have clear visibility and ability to accurately cut square and deep. Compared to other brick wall cutting machines, this tool generates lower airborne noise. Due to being lightweight, it can also provide precise cutting control while demanding the users less physically.
Wall chaser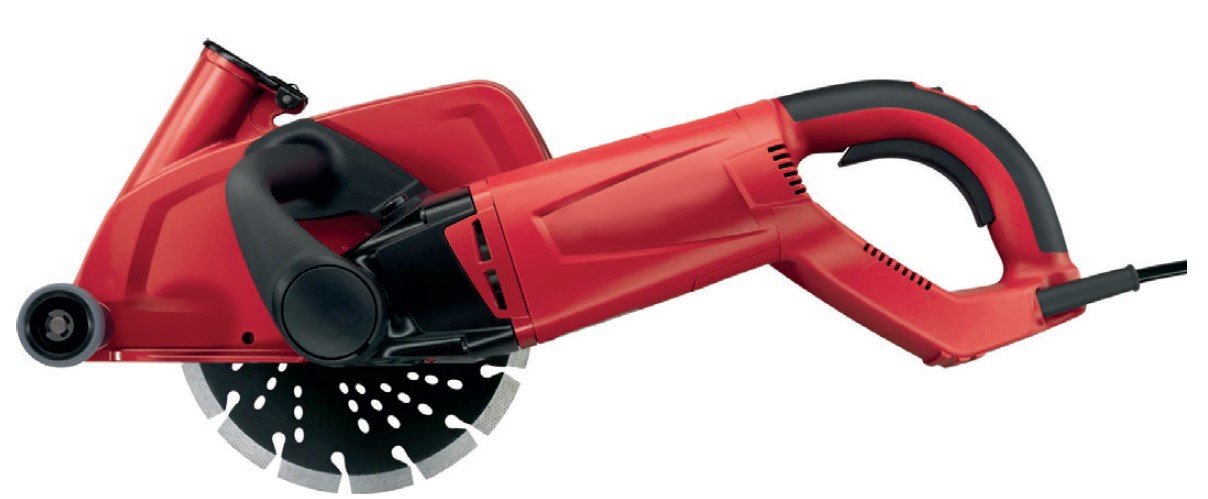 Figure 11: Wall chaser
Wall chaser is a power tool used to cut grooves on walls or floor for pipes and cable laying. The tool is usually powered by an electric motor which drives at least two cutting discs in parallel. Manual hammering is usually required to remove the debris in the grooves for models with two cutting discs but is not necessary for four or more cutting discs. The wall chaser, being weight borne by the wall, gives workers better control of the machine, and provides better safety. Additional attachments such as vacuums can also reduce the amount of dust for better occupational health. The wall chaser is designed for both drywall and brick wall application.
Hand-held coring machine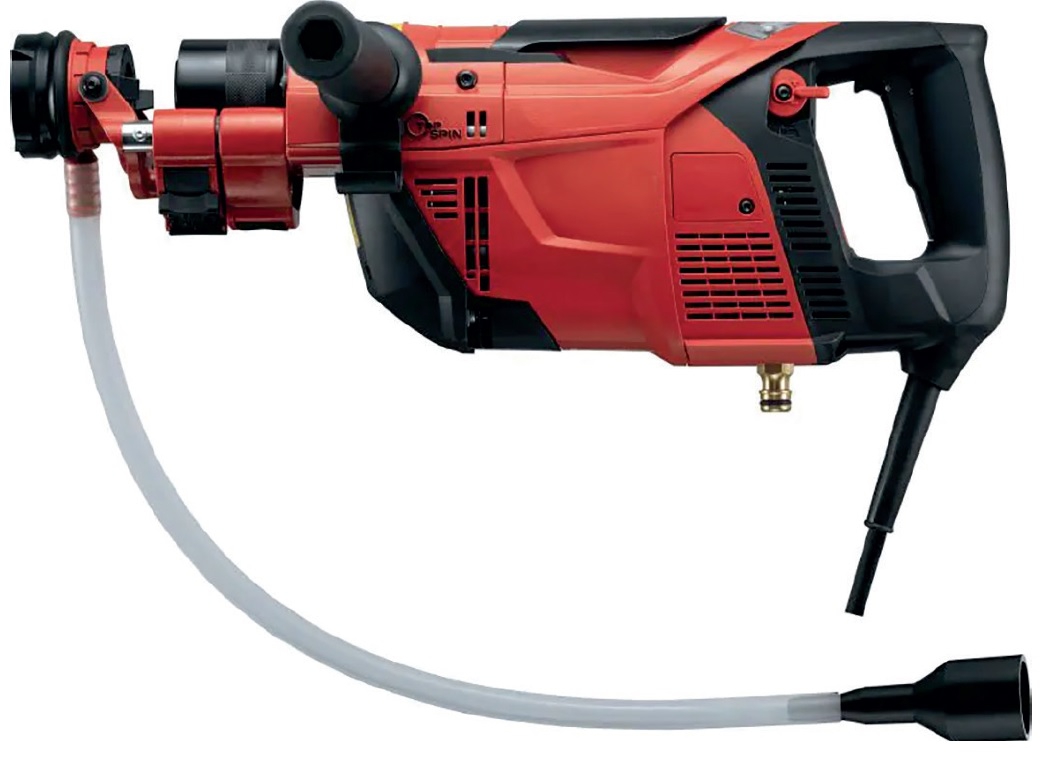 Figure 12: Diamond Coring Tool
Hand-held coring machine is a renovation tool inspired by diamond core drilling, which originated in the mining industry. It uses diamond drill bits to make high-precision cutting, leading to risk reduction and better control for the users.
When the hand-held coring machine is being operated, the cylinder with industrial diamond segments that has set into the soft metallic matrix rotates, wears down and grinds away the said metallic matrix, exposing more diamond particles. This specific mechanism allows the diamond coring drills to stay sharp and efficient, even as the blade is ground away through usage. This shows its greater capability than percussive hammer drill, which wears down more easily.
Battery-actuated direct fastening tool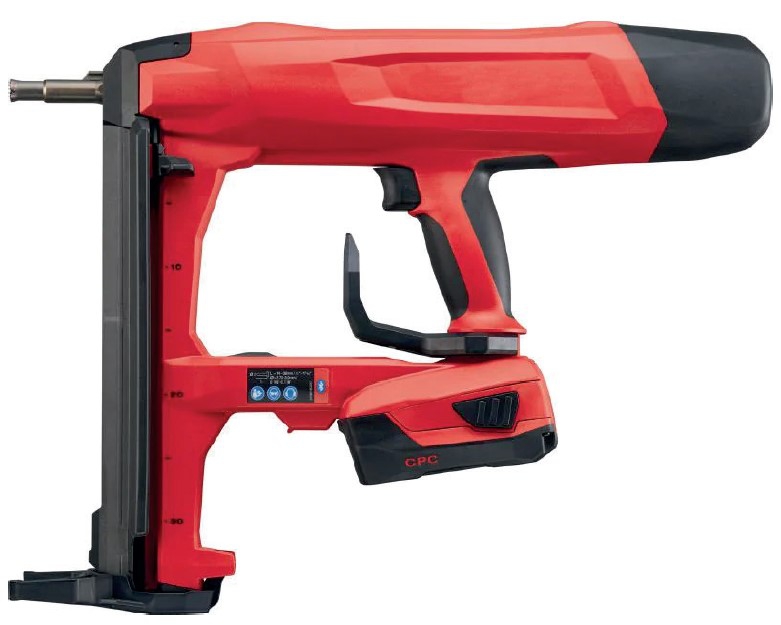 Figure 13: Battery-actuated direct fastening tool
Battery-actuated direct fastening tool, powered by a kind of battery widely used in Germany, Japan, Australia and other countries, is a combustion-free direct fastening cordless tool for driving nails into filled block, concrete and steel. It can be used in fastening steel track, plywood, furring strips, clips and laths to filled block, concrete and steel in framing and track installations, mechanical and electrical installations, and insulation, lathing and other surface prep applications. This tool generates fastening motions that only require a low compression force. It not only provides high comfort for the user, but also low-noise and low-recoil features ideal for quiet environments.
Road to the future
In this era of rapid technological growth, the urban population is aspiring to a better quality of life. This article elucidates alternative paths for engineers who wish to align the pursuit of quality of life with practical engineering methods in green constructions. Compared to conventional percussive methods, these quiet technologies can achieve noise reductions ranging from 7 dB to 37 dB according to the Study (corresponding to a reduction of at least 80 % of acoustic energy). At the same time, the intrusiveness of noise is greatly reduced. Such noise reductions are aurally noticeable and fewer cases of disturbance are anticipated. Undoubtedly, it is time for us to embrace these new technologies. It is for us, the engineers, the consultants, the contractors, the manufacturers to rise to these calls and challenges, as pioneers in pursuit of a better living environment. This is a responsibility that we should not abdicate, a call which we have to respond to with innovation, dedication and professionalism.